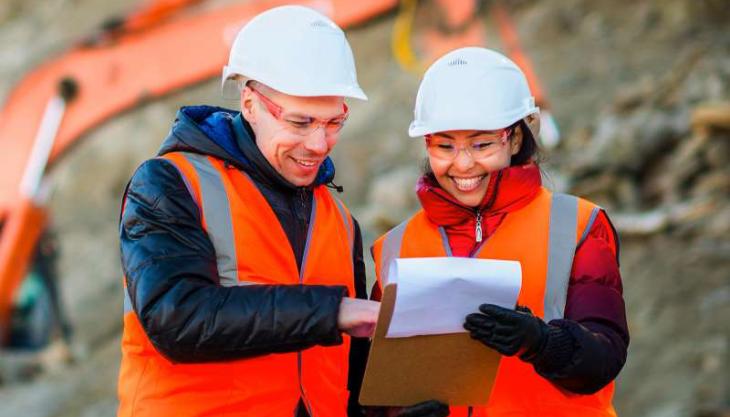 Company says it is time to dig deep for gender equality as UK gets set to mark female vote milestone
AGAINST the backdrop of the 100th anniversary of the female vote, Aggregate Industries say the construction industry must take a much more progressive and open-minded approach to attracting female talent, if the issue of gender inequality is to be truly resolved in the years to come.
Next week, on 6 February, the UK will celebrate the 100th anniversary of arguably the most significant moment in the cause of UK gender equality – the introduction of the Representation of the People Act 1918, which allowed women in the UK the right to vote.
A century later, whilst great progress has been made in elevating standards in many areas of life, gender disparity still continues – particularly in the construction industry.
Jo Hankinson, human resources business partner at Aggregate Industries, commented: 'There is no doubt that gender equality is on the up; women typically perform better at school than their male counterparts, make up almost half of the UK workforce, own more businesses than ever before, and sit on the boards of many of the largest companies.
'Yet, there is still a massive job to be done in ensuring women are given the same rights and opportunities as men – particularly when it comes to the scale of male dominance in our sector, which is largely due to some outdated attitudes and companies not always doing enough to attract women.'
According to the most recent official statistics for 2016, men accounted for 87.6% of the total number of construction workers in the UK, whilst 12.4% were women. Historical data show that, in 2007, men accounted for 87.5% of the total construction workforce and women accounted for 12.5%, thus suggesting that the gender ratio has remained largely unchanged.
The common consensus is that this imbalance starts in the classroom, with girls traditionally discouraged from entering what are perceived to be more 'manly' physical occupations and, therefore, less inclined to enrol in science, engineering, technology and maths (STEM) subjects.
For others, however, the problem lies in the 'Big Boys Club' culture, which still thrives in pockets of the industry, often acting as a deterrent for women.
Yet, at the same time, the need for an injection of female talent has never been greater, as the construction sector continues to face an escalating skills shortage, with 62% of firms reporting recruitment problems last year.
Jo Hankinson continued: 'It's disappointing to think that, despite all the fantastic advancements that have been made in our exciting, evolving sector over the past decades, we still haven't conquered the gender issue.
'Therefore, as we look to the future, it is vital that progress is made in order to not just ensure a more ethical approach and bridge the skills gap, but to enhance our offer.
'After all, gender equality isn't just about a 'tick in the box' – it has been proven that having a more diverse and inclusive workforce can help achieve a higher return on equity and better financial performance by strengthening an organization's intellectual capacity.
'Our hope is that we can come together as an industry to finally break down the gender barrier in order to ensure a buoyant, fruitful and exciting industry for all.'
Aggregate Industries are continuing to invest in their diversity and inclusion programme to ensure a more balanced workforce – with a particular focus on attracting more women.
Currently, the business' workforce population is made up of 84% males and 16% females. However, as part of a wider diversity and inclusion strategy, Aggregate Industries are committed to achieving a 20% gender balance by 2020 and a 30% gender balance by 2030.