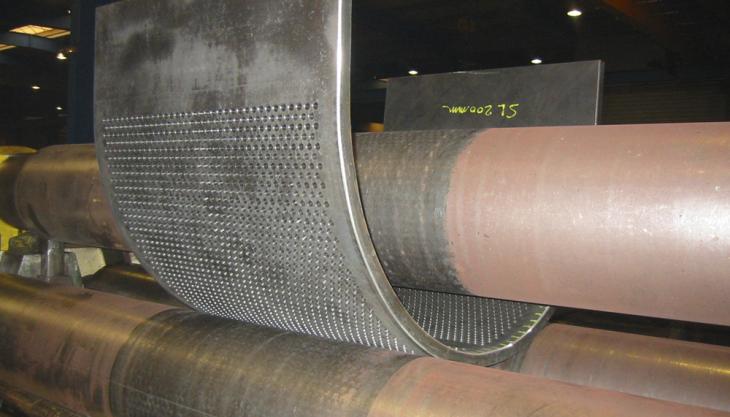 Steel specialist expands its product range with the introduction of Creusabro Dual
ABRASERVICE UK, formerly known as IMS UK, have extended their range of Creusabro materials with the launch of Creusabro Dual – a new, advanced, high-performance grade of abrasion-resistant steel additionally alloyed with a high titanium content of 0.6%. 
With its superior properties, this innovative grade of material is ideally suited for parts in applications with severe sliding wear conditions where chrome carbide overlay plates have been used for many years. Examples include chutes used in the quarrying industry, screens and grizzlies for separating materials into predetermined sizes, and screens used within glass, wood, tyre and metal recycling processes.
Unlike weld overlay plates, Creusabro Dual can be welded, drilled and machined, as well as undergo standard processing such as being rolled, formed and fabricated. As a through hardened plate, the Creusabro range has better impact resistance making it suitable for bucket liners, dumptruck body liners and bucket cutting edges used in the quarrying and mining sectors. 
Another benefit of this new grade steel is its high resistance to heat (up to 450 degrees Celsius) without significant reduction in hardness. This allows Creusabro Dual to be used in high temperature industries such as the production of cement for clinker exit chutes.
Creusabro Dual's unique properties have been created through an innovative metallurgical concept based on a specific chemical analysis and heat treatment procedures based on oil quenching, rather than the more traditional water quenching method.