Achieving greater outcomes together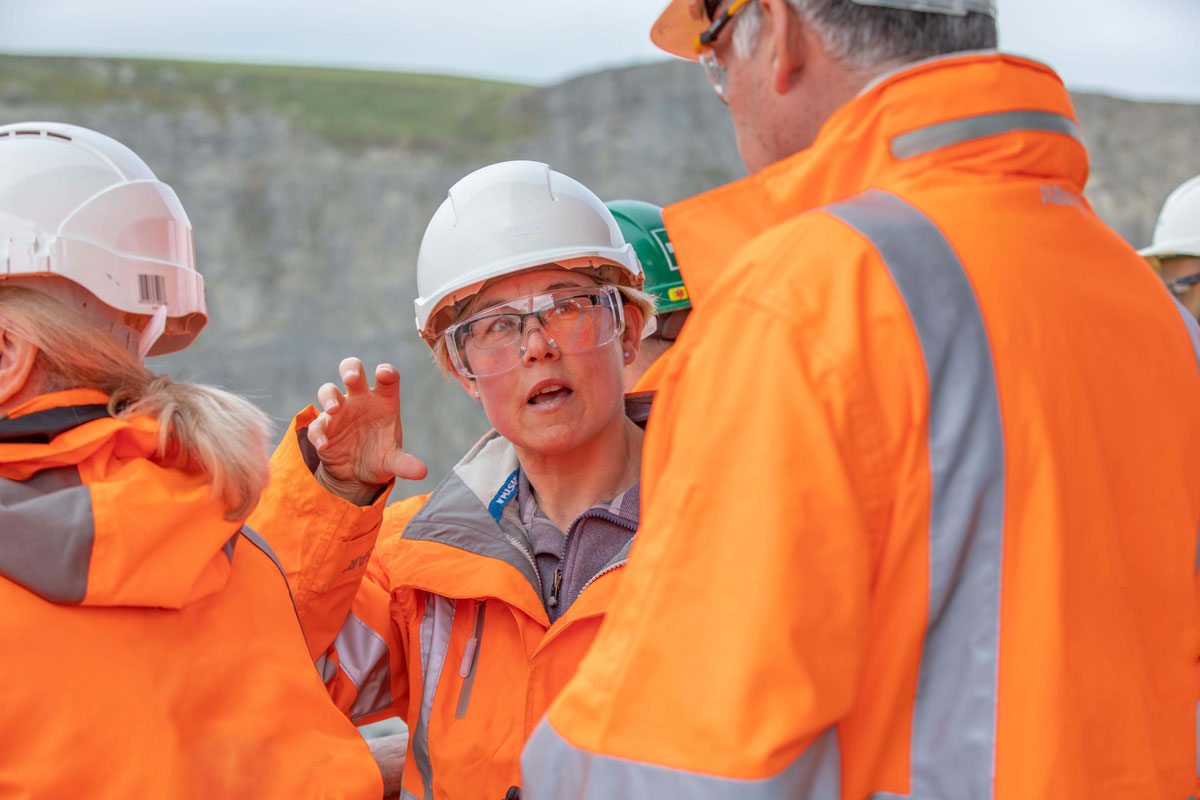 As we reach the midway point of the year, I'd like to take a moment to reflect on the significant accomplishments that have been made at the Institute of Quarrying (IQ) and in the sector.
Over the past few months, a major focus of mine has been supporting the IQ's Centre of Excellence, more widely known as the National Stone Centre (NSC). I'm happy to inform those who may not be aware that the proposed visions for the centre received unanimous approval from the local planning authority at the end of April.
This approval signifies a significant milestone in the project as we now move towards finalizing plans in accordance with recent discussions on funding and support, which will eventually lead to the construction phase.
The Centre of Excellence will serve as a central hub for IQ members and professionals in the sector, offering opportunities for engagement, information sharing, and inspiration for the next generation of minerals professionals.
I've also thoroughly enjoyed actively engaging with members and industry professionals by attending IQ branch events. These events highlight the importance and value of knowledge sharing across the industry, contributing to the personal and professional development of our members.
I'm consistently impressed by the wide range of topics covered in these events, ranging from fundamental subjects like geotechnical assessment to emerging sustainability issues such as alternative fuels. This diverse knowledge equips professionals with a comprehensive understanding of the challenges we face and enhances their competence in their respective roles.
Throughout my career, I've learned that effective outcomes are best achieved through collaboration, involving colleagues, industry peers, and other stakeholders supporting our sector. In recent months, this principle has been reinforced through my involvement with the Strategic Forum for Health and Safety, working alongside the Mineral Products Association (MPA), British Aggregates Association (BAA), Health and Safety Executive (HSE), trade unions, and employers. Together, we have been reviewing progress and devising approaches to address health and safety agendas. Collaborative efforts like this demonstrate our shared commitment to creating safer and more competent workplaces for all.
Finally, recent meetings with industry representatives and local government agencies in Derbyshire have initiated discussions on delivering improved sustainable outcomes through practical changes and skills development. Once again, these collaborations underscore the importance of embracing new partnerships and ways of working to meet ambitious targets in decarbonization.
As I look ahead to the second half of this year, I will continue to advance these projects and eagerly anticipate meeting more IQ branches and members, forming dedicated communities of minerals professionals.