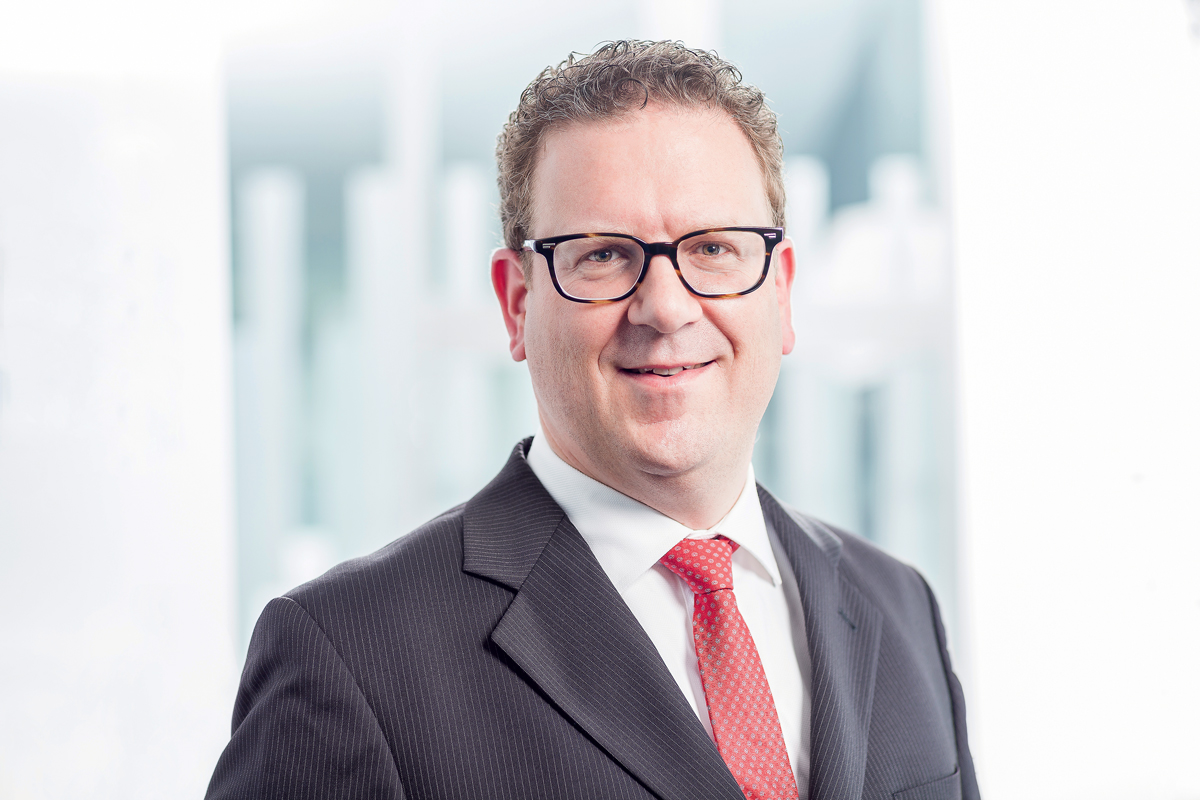 First published in the September 2019 issue of Quarry Management as Total Performance 
At the bauma 2019 exhibition, Kleemann showcased their latest mobile crushing equipment and technological innovations. QM spoke to Dr Volker Nilles, the company's managing director, about the importance of delivering a 'total solutions package' for its growing customer base and developing new crushing machines that are highly productive, fuel-efficient and operator friendly
With crushing technology evolving and a new-generation of machinery emerging from time to time, quarry operators and aggregate producers are always on the lookout for materials processing solutions that can reduce their operational costs, deliver a more productive site and demonstrate how they are managing their safety and environmental performance. 
Choosing an OEM/supplier who understands the demands of the sector and the quarrying environment in which customers are working is, therefore, imperative. In recent years there has been a growing trend for quarry/mining operators to transfer responsibility for key tasks such as machine optimization, maintenance and repairs to their plant and equipment suppliers. 
One of the most prominent names and highly respected OEMs in the mineral processing industry is Kleemann GmbH – a global market leader in the design, manufacture and supply of mobile crushing and screening equipment. Founded in 1857, the company has a rich heritage of design and manufacturing excellence and is considered to be one of the pioneers in the development of track-mounted mobile equipment (in the mid-1980s) for the quarrying sector.  
Headquartered in Göppingen, south-west Germany, Kleemann have a long track record in manufacturing and supplying some of the most advanced crushers and screens for the mineral products industry, and with the global aggregates equipment market set to grow further in the next few years, the company is in a perfect position to meet the growth of mobile plant and flex its muscle in what is already a competitive marketplace.   
While firmly established as a leading technology market leader in the materials processing industry, Kleemann have developed an enviable reputation for aftermarket support with a commitment to providing a complete service to their customers, ranging from project planning and sustainable optimization of machines to full repairs, servicing and maintenance of products.   
With this in mind, it comes as no surprise that Dr Volker Nilles, managing director of Kleemann, is quick to acknowledge the importance of such an approach to business. 
'Companies in the aggregates and construction sectors have varying operational needs, so we have always built the business on having close relationships with our customers; providing a bespoke service, delivering value-added equipment solutions and the reassurance of a high standard of aftercare.' he told QM. 
'We have enjoyed great success working in partnership with our customers and the key to supporting the quarrying and mining industry is to provide a total solutions package for businesses.'
Indeed, the high-quality customer care from Kleemann epitomizes parent company Wirtgen Group's core values of innovation, quality, operator safety and sustainability, and that customers and people are at the heart of everything they do.
Importantly, it demonstrates tailored equipment-management services (eg on-site application support, preventative maintenance programmes etc.) can make all the difference for OEMs/machinery suppliers in providing the optimal plant solution for the customer, ensuring that the right equipment and parts are selected/purchased and delivering the maximum productivity, reliability and uptime from their equipment.  
Planning ahead
In recent years the construction materials market has changed considerably, and Dr Nilles says Kleemann have seen a growing trend amongst customers converting from static crushing machinery to mobile plant.
As a result, the production volumes of Kleemann's track-mounted crushing/screening plants have more than doubled over the last seven years and with an increasing demand for mobile machines expected not only in Europe but globally, the company is targeting major growth in the worldwide markets.  
'Kleemann became an entirely track-mounted mobile crushing and screening
'We have big ambitions to grow the business internationally over the next few years and the significant investment in expanding our Göppingen HQ will no doubt pay dividends in our long-term growth and the strengthening of our market position both locally in Germany and worldwide.'
Kleemann relocated to the Göppingen manufacturing facility in 2009 (three years after being acquired by Wirtgen Group) and today it is one of Europe's largest factories for the production of mobile crushers and a variety of service products. 
The company invested around €50 million in a major extension to the site during 2016-17, which has increased plant assembly capacity by 50%, warehousing capacity by 100% and created additional outside parts storage space. As well as the production/warehouse facilities, office accommodation has doubled in capacity (now covering 4,000m2) and more car parking spaces have been provided for the 500-strong HQ workforce.  
The Göppingen site now covers 150,000m2 and includes 45,000m2 of manufacturing and machine assembly floor space (10,000m2 of which is under a roofed area). One of the key features of the expanded factory is its automation capability. Some of the most advanced plasma-cutting tables, welding equipment and process control systems have been added to facilitate the intricate manufacture of the company's range of tracked-mounted crushing machinery.  
More importantly, the Göppingen plant has allowed Kleemann's development, production and distribution capabilities to be housed efficiently under one roof. 
'Having our engineers, service technicians, sales and marketing personnel based in one facility will help us meet our customers' growing needs in terms of continuously improving our products and services, offering shorter lead times and delivering greater customer support through improved operational efficiencies,' explained Dr Nilles. 
'We have a long history of technological innovation and we're very proud of our design excellence and manufacturing quality. As we continue to see strong growth in markets around the world for our range of mobile crushers and screens, our state-of-the-art headquarters provides an exceptional base from which to expand and further develop our business and workforce.'
Strong foundations in key export markets are expected to provide the basis for the company's accelerated growth programme during the next four years, with increased market share anticipated in Western Europe, the US and China. Dr Nilles says achieving growth in these territories – including Kleemann's home market of Germany – forms a significant part of the company's global business strategy for the next several years. 
'The Göppingen factory expansion and investment serve as a very clear signal that Kleemann are fully committed to the global mobile plant market,' he continued. 'The increased assembly space, warehousing and office facilities will allow us to respond to an evolving market in which customers are now demanding the most advanced, productive, safest and environmentally friendly equipment.
'We are very optimistic about the huge potential the global mobile plant market has to offer and I am confident that we now have the right infrastructure and much-needed capacity in place to consolidate an even stronger foothold in some of our well-established export markets.'
All Kleemann mobile crushing equipment is manufactured, assembled, inspected and extensively tested at the Göppingen headquarters prior to shipping. Thanks to the scale of the site, Dr Nilles added there will be opportunities to increase factory capacity for any future growth plans. 
'The ability to increase production levels and reduce delivery times at our current location is invaluable to our customers,' he said. 'We are very excited to be able to significantly expand our crusher manufacturing and distribution capabilities to not only facilitate growth, but also to drive customer value and ensure the company's extensive mobile products and service offerings are clearly represented in the market.' 
Ground-breaking products 
Exhibiting alongside sister brands Wirtgen (milling machines), Benninghoven (asphalt plants), Hamm (compactors) and Vögele (pavers), Kleemann were keen to show off their latest developments in crushing and screening technology at bauma 2019 (8–14  April), in Munich. 
Dr Nilles said this year's bauma exhibition was the perfect showcase event for bringing customers up to speed with the company's innovative products and services and keeping them informed of new advances in technology. 
Visitors to the Wirtgen Group stand came from all corners of the world to see a broad selection of plant and machinery on display, which included 18 global premieres and no less than 25 technological innovations. Kleemann enjoyed a hive of activity on their section of the stand, where a selection of machines from the company's Evo and Pro series – including the Mobicat MC 120 Z Pro jaw crusher and Mobicone MCO 9 S Evo cone crusher – was presented. 
'Managing mobile plant efficiently, improving safety and reducing production costs are just some of the key challenges facing the mineral products industry,' said Dr Nilles. 'The goal for quarry/mining operators is to deliver quality production at the lowest cost per tonne. 
'Many of our product innovations and developments are based on customer feedback and their business requirements. We are always listening to our dealers and customers in every region, so that we can continuously enlarge and update our mobile products and take them to the next level.'
The company's Evo series is a prime example of how Kleemann have successfully developed a high-productivity mobile plant range specifically designed to meet the needs of contract crushing operators, for whom ease of transport, machine versatility and efficiency, and low running costs are key factors.
Kleemann used bauma 2019 to highlight the strengths of their Evo series and, in addition to the Mobicone MCO 9 S Evo cone crusher, other models on static display included: the Mobicat MC 110 Z Evo mobile jaw crusher; Mobirex MR 130 Z Evo 2 impact crusher; and Mobiscreen MS 953 Evo mobile screening plant. 
Dr Nilles said the Evo plants' compact size, excellent mobility and high crushing capacity make them suitable for small-to-medium-sized operators working in quarrying and recycling applications. Another key feature of the Evo crusher series is its direct-drive concept, giving the machines the capability to deliver a significant reduction in fuel use, compared with mobile crushers incorporating traditional hydraulic systems.
Crushing powerhouse
In today's mineral products market, quarry firms need an edge in optimizing their aggregate production and processing plant and equipment. Kleemann's philosophy is to make the difficult easy; simplifying machines and optimizing materials processing in the smartest way possible.
The company's Mobicat MC 120 Z Pro jaw crusher has been specially designed to deliver optimum performance with increased uptime and lower running costs for the most demanding of quarry operators. The crushing plant has a 1,200mm x 800mm feed opening, accommodating production of up to 650 tonnes/h, depending on the feed material and required final product size.
To guarantee the best possible material flow, Kleemann's integrated continuous feed system controls the speed at which material is conveyed in relation to the crusher fill level, while an optional unblocking system loosens seized material, so that the jaw crusher is ready for operation at all times. The Mobicat MC 120 Z Pro also features an integrated double-deck pre-screen with a large screening surface (3.5m2), improving overall product quality while reducing crusher wear.
Such benefits have no doubt helped Kleemann customers to maximize productivity, enhance efficiency and reduce on-site operational costs in a range of applications and feed material types. For Norway-based Strangeland Maskin AS, specialists in contract crushing, the MC 120 Z Pro mobile jaw crusher has provided an eco-friendly, cost-effective and productive alternative to a rival machine that they had been using for a number of years.  
At Veidekke's Hyllestad Quarry, located on the Sognefjord peninsula, near Leirvik (western Norway), the contractor is discharging blasted granite directly from an excavator into the large feeding unit of the MC 120 Z Pro. As the feed material contains a high percentage of fines, the double-deck pre-screen prevents the fine material from being fed into the crusher unit. 
Thanks to the mobile plant's 'cold package' configuration for Strangeland Maskin, the Kleemann machine operates at full capacity under all conditions, including during the winter months in Norway where temperatures can be as low as –25 degrees C.   
As well as the production benefits derived from the Kleemann crusher, the customer is also achieving cost efficiencies thanks to the diesel-electric drive and fuel economy of the MC 120 Z Pro unit. 
Kleemann say the mobile jaw crusher has been designed with the operator in mind, in terms of ease of use and serviceability. All machine components, service and refuelling points, for example, are accessible from the ground or generously sized work platforms. 
Despite its robust design, the Mobicat MC 120 Z Pro is easy to transport; as the pre-screen, chute and crusher elements can be dismantled to reduce transportation weight, while the hopper walls of the feed unit can be folded hydraulically.  
Plant automation expertise 
Automated technology has had a huge impact on the global quarrying, mining and construction equipment industries. Automation capabilities can range from basic machine control and tracking real-time performance to scheduled maintenance and large-scale multi-plant automation. 
Kleemann's Spective intuitive machine control concept has been conceived to help improve safety, environmental performance and efficiency on job sites operating mobile crushing and screening equipment. The state-of-the-art control system is simple to understand and uses clear symbols to ensure all relevant plant functions are recognizable at a glance.
The Spective control unit features a 12in touchscreen interface that allows the operator to be in easy contact and complete control of their plant and equipment. Using the main menu, the end-user has quick access to machinery functions and their operational status, and is guided intuitively through the control system, reducing the potential for operating errors. 
For enhanced fleet optimization and service management, customers can specify and link Wirtgen's WITOS FleetView telematics system to their Kleemann crushing plants. The telematics solution gives operators a digital platform to monitor a machine's operational data (eg fuel consumption), as well as track its current location and history, for optimum plant uptime and scheduled maintenance services. 
The Spective control system and WITOS Fleetview service offerings are clear examples of Wirtgen Group's total solutions package, delivering premium-quality products with locally focused customer service/support to increase productivity and reduce the bottom-line costs of an operation whilst meeting the highest safety and environmental regulations. 
'We're finding a growing number of our customers are looking at the wider picture when it comes to site efficiency, machine performance and maximizing their return on investment,' explained Dr Nilles.  
'Whether it is fuel-efficiency gains, reducing excessive wear and tear on their Kleemann machines or improving processing efficiency, they are now taking a step further by taking a long-term, collaborative approach to optimizing and protecting their equipment assets.'
Gearing up for global growth 
Looking ahead, Dr Nilles is clearly excited by the future growth potential for the business and the opportunities for the 55 subsidiaries and 150 dealers that the company trades through globally.  
The strong investment in Kleemann's HQ and mobile crusher factory in Göppingen has allowed the business to significantly renew and enlarge its product offering, and develop new ideas, solutions and innovations to help quarry operators and aggregate suppliers respond to the market as demand increases. 
The major changes in Göppingen also demonstrate Kleemann's long-term commitment to the global mobile equipment market; securing growth and maintaining the company's position in the top tier of construction machinery manufacturers worldwide. 
Dr Nilles concluded: 'I am looking forward to the challenge ahead of me and strengthening Kleemann's position in a dynamic and growing global construction equipment market. Our ongoing investment programme is unrivalled in the industry and, coupled with the high levels of customer service and product support we provide, ensures Kleemann continue to be a world-leading manufacturer of highly advanced mobile crushers and screens.'