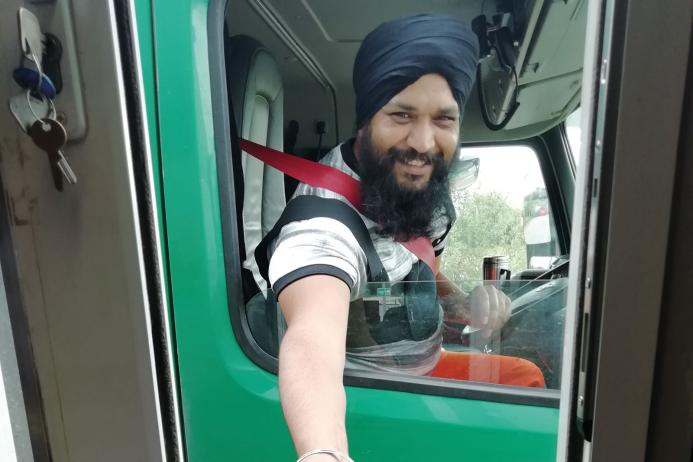 First published in the April 2023 issue of Quarry Management
A report on how MP Connect supports site safety
Born from an ethos of safety and designed to process essential information accurately and efficiently, MP Connect was launched in 2020 and remains a key industry tool for recording the working achievements of individual drivers and contractors. Its introduction provided a step change in the ability of companies to manage individuals in the performance of on-site work to a required standard of safety.
John Wilkinson, business advisor to the Mineral Products Qualifications Council (MPQC), who was partly responsible for MP Connect's conception, takes a deep dive into MP Connect, exploring its historic raison d'être, the power of its database and how it can make an important contribution to saving time and lives, plus its planned expansion of capabilities, making it even more fit for purpose into the future.
'MP Connect is still a young product but has had an impressive impact on the industry. There are more than 20,000 users actively using the system at over 440 sites and its ability to manage multiple data sources is providing invaluable insights into site operations,' says Mr Wilkinson.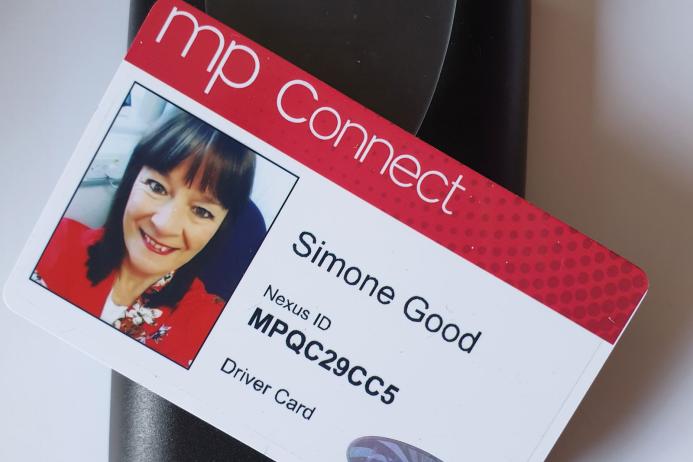 Originally, the MP Connect smartcard and app was developed by MPQC in conjunction with the Mineral Products Association (MPA), their industry partners and with input from multiple organizations and individuals.
The primary objective was to have one consolidated database where information relating to an individual's qualifications and competency can be easily accessed at site to ensure that the person is skilled to carry out the designated task.
Individuals carry a fully functioning record of their working achievements and other valuable information – such as licences/permits, site-specific inductions and data – in the form of a wallet-sized card and on their mobile phones, via the app.
Behind the scenes, MP Connect is complex, dealing with detailed records of qualifications relating to people working across the extractive industries. Developed over four years, the software is proven and hosts a whole ecosystem of valuable information. GDPR compliance is carefully enforced to ensure that only relevant information is shown.
MP Connect has been developed as an open platform, taking a collaborative approach by listening to user feedback and industry voices. It is accessible by account holders, sole traders, companies, other approved awarding, bodies, and training and accessing organizations.
'Many people in the industry remain unsure of how it will benefit them and their site operations. Understanding exactly how MP Connect works can make our industry safer, better regulated and an easier place for people to work in,' added Mr Wilkinson.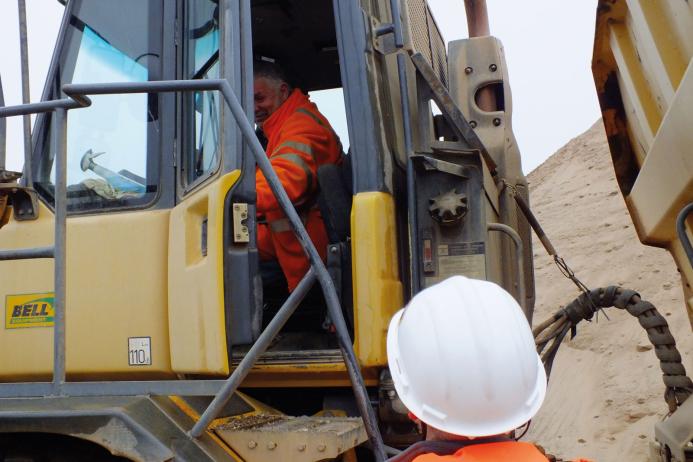 How MP Connect works
When the MP Connect card is placed on a reader at a member site, or read via an app on a phone, it will display the holder's record of training/current certifications and enable the site to check whether the person carrying the card has achieved the common industry and local requirements necessary to access the site safely.
While the card is being read:
The site entry and time/date are recorded against the user and the site account.

The system compares the site entry requirements to the qualifications of the individual and displays the information accordingly.

If a red warning is displayed the site operator can decide to allow site access but will be prompted to enter a reason for allowing entry.

A text message and/or email will be sent to designated personnel, for example, the employer of the individual, site manager, logistics manager.
The MP Connect card will also support, for example, the verification of driver licence details and facilitate the monitoring of driver hours. Over time, taking advantage of the innovative technology, the possibility exists for additional information and data to be captured. Similarly, the system can issue a text warning to management if non-compliances are identified.
It also supports the proactive communication of Safety Alerts and other important communication 'nudges' directly to the drivers – an effective way of keeping the fleet well informed and up to date.
Any Continuing Professional Development (CPD), training courses or e-learning undertaken can be logged by the person holding the MP Connect card. This can be done by accessing an individual's training records via the log-in details provided when the card is issued.
Currently, more than 440 sites have been set up with card readers or geo-fence capability. Any site belonging to a member of MPQC can access the information. Each site is set up by the administrative staff at MPQC with unique entry requirements specified by the client company. There is no charge to access the data, however there is a nominal cost to set up a reader on an existing computer device.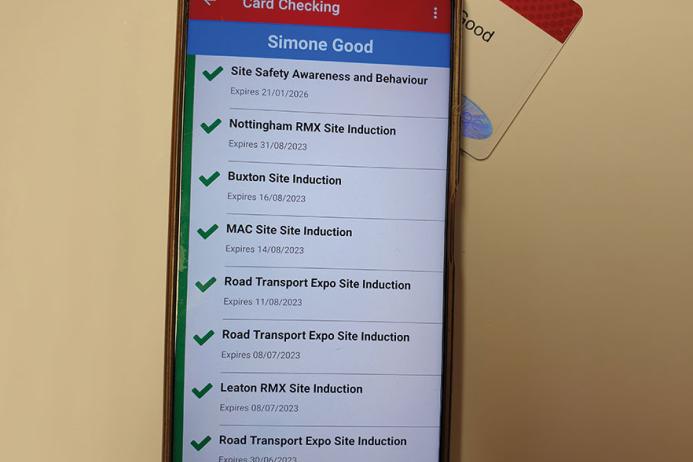 Data checking
At the time a user account is set up their identity is validated against their driving licence or passport. An up-to-date photo will also be recorded.
Whilst information relating to the individual's training and competency will be uploaded by various sources, the account will be checked by trained MPQC staff to ensure that the information is valid.
MP Connect can record any training or qualifications but there are varying degrees of training and competency. For example:
Statutory qualifications – eg, a driving licence.

Regulated qualifications – ie, any qualification or training which is awarded by a third-party organization such as the Construction Industry Training Board (CITB), MPQC, City and Guilds, The Office of Qualifications and Examinations Regulations (OFQUAL) and similar government-regulated organizations.

Non-regulated training – any training which is not third-party accredited, eg, in-house training, self-certificated training.
Qualifications are validated against awarding body and government databases by trained data-checking staff.
Generally, any qualification marked as green has been checked and validated as a regulated qualification, whilst amber qualifications are either non-regulated or awaiting checking. If a qualification is designated as red, it means that the account holder does not have the required qualification to enter site.
The MP Connect team have also proven successful at identifying a significant number of forged certificates. Many of these have been used in the past to gain access to high-profile industry sites.
Future developments
Trials are currently under way on additional software to monitor a company's eligibility to work on site. For example, insurance documentation, training plans and company policies. Information relating to the company will be displayed next to the employee's information as they enter a client's site.

Additional app functionality will be rolled out to allow e-learning to be carried out on smart devices.

Site entry by facial recognition.

A new suite of functionality for haulage contractors allowing companies to use the system as their main database with cross-referencing to the Fleet Operator Recognition Scheme (FORS).

Various discussions are under way to allow reciprocity between different schemes, such as CITB, HS2 and Highways England.
Andy Taylor, health and safety director for CEMEX UK and chair of the MPA Safer by Partnership Working Group, concludes: 'Driver and contractor safety must remain a key focus for the industry. The MP Connect system is helping to further promote competence and support improved communication, whilst also being more efficient for contractors in terms of site induction and training provision. MP Connect is a significant milestone for our industry and undoubtedly contributes to our Vision Zero.'
Designed by the industry, for the industry, MP Connect is widely regarded as the single proof of competency platform that best serves the sector. To book a demonstration on any aspect of its capabilities, email: laura.mountjoy@mp-qc.co.uk.