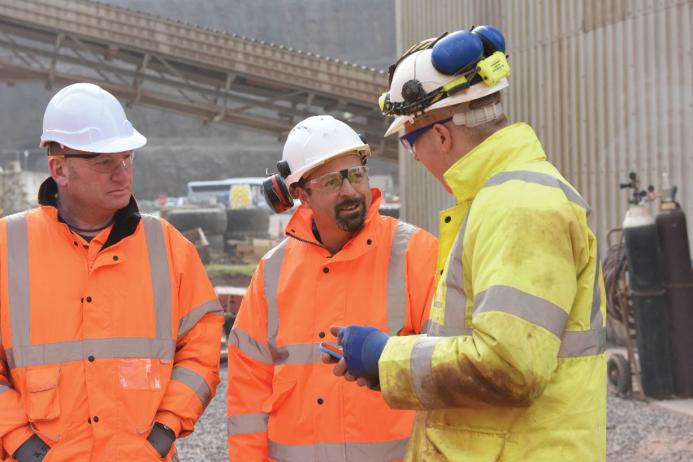 First published in the March 2023 issue of Quarry Management
'Start by stop doing what you know to be wrong' – Dr Jordan B. Peterson
Standards can be defined as levels of quality or attainment, which are essentially agreed ways of doing things. In the workplace, they help keep the processes and actions of individuals consistent and accountable. This minimizes risks, hazards and poor practices that can impact the way in which employees carry out work on a day-to-day basis.
As an individual employed in the quarrying and mineral products industry, each person is responsible for adhering to standards that are set as part of their work and role.
However, standards need to be maintained and updated to reflect innovations, advancements in technology, and best practice, as well as experience in learning from accidents and near misses.
For example, with the Mobile and Static Plant Level 2 operations standard, as innovations in the plant and technology used are constantly evolving, they need to be reflected in the standards set.
Sector standards manager Anthony Elgey, who supports the standards pillar of Minerals Matter, explains: 'Standards need to be reviewed as they are the statements that describe competence. The Health and Safety Executive (HSE) uses National Occupational Standards (NOS) as the definition of what a person needs to know and do in their role. If they cannot do this, they may struggle to demonstrate competence. Standards need to be correct for your role, so you are not measured against a standard that is not fit for purpose.'
Minerals Matter is a cross-sector approach that aims to connect with a range of audiences, championing the diverse and inclusive career opportunities within the sector. It is taking the lead for the sector's future skills by developing strategic partnerships, educational resources and a team of inspirational industry ambassadors, as well as delivering a programme of school outreach activities. Within Minerals Matter sits the sector standards organization, which select standards to review and update.
Two standards that are actively under review by the Minerals Matters sector standards organization are Blasting Operations and Safety, Health and Environmental (SHE). To identify what standards need looking at, a range of reasons can invoke a review, such as an issue raised in a standard, an accident or incident that makes us ask questions, or whether the standard can be improved to help eliminate future incidents.
After identifying these standards, the Minerals Matter sector standards organization begins a process to ensure the industry remains updated on any progress. Mr Elgey explains: 'When reviewing and maintaining standards, working groups of volunteers from across industry are gathered for their diverse input, knowledge and experience. Updates are then communicated through direct email, LinkedIn, trade bodies, MPQC Council and membership, as well as professional body membership routes. We strive to make sure we hear as many opinions as possible.'
Whilst standards continue to be evolved for the future, there are many ways in which you can stay up to date with the latest industry standards of today.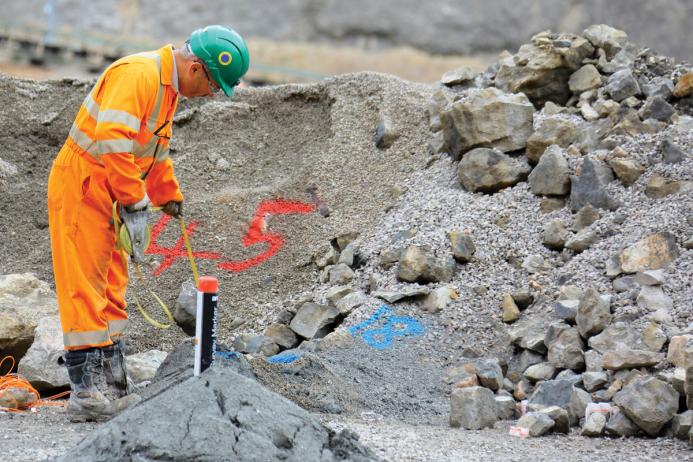 Continuing professional development
Professional bodies such as the Institute of Quarrying, the Institute of Asphalt Technology or the Institute of Concrete technology exist to give people a route to demonstrating their professionalism by achieving a grade of membership. However, as a member, you are expected to maintain your grade by investing in yourself through continuing professional development (CPD).
Viv Russell FIQ, President of the Institute of Quarrying, says: 'A critical part of standards and professionalism is continuing professional development, which is why collaborative working, visible felt leadership and worker engagement across the mineral products sector supply chain are key to preventing workplace accidents and improving occupational health.'
Trade bodies such as the British Aggregate Association (BAA) and the Mineral Products Association (MPA) also produce a wealth of resources and valuable information to help guide industry professionals and provide valuable CPD.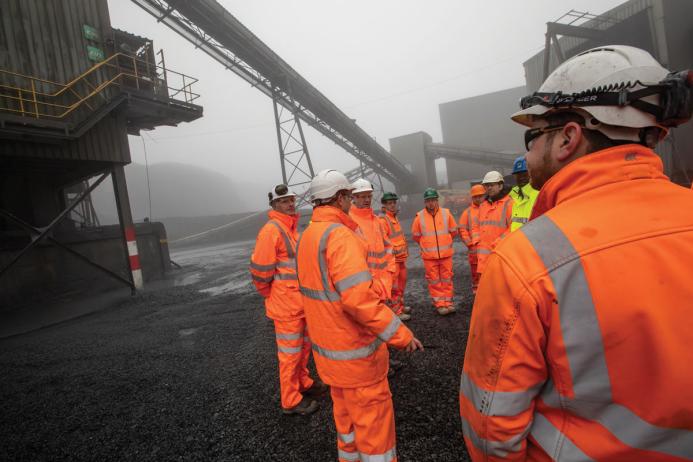 National Occupational Standards (NOS)
The Quarries National Joint Advisory Committee (QNJAC) defines NOS as the established standard against which the industry will measure competence, whatever route is chosen to demonstrate it.
The NOS database is a free resource of standards that cover job roles from every sector of business. As reassurance of following the most up-to-date guidance, the database shows the most current version of each NOS, which are frequently reviewed by businesses to ensure all content continues to be relevant.
All the standards are developed by industry employers to ensure working practices are fit for purpose. In many situations, they can help determine the health and safety competencies needed for particular jobs. By comparing the competencies needed with those which people already have, managers can determine what additional skills are required and how these can be achieved, eg through training and coaching.
The latest National Occupational Standards can be accessed at: www.ukstandards.org.uk
QNJAC resources
QNJAC comprises a group of volunteers who form specialist working parties that focus on key areas. Their aim is to develop new guidance and self-audits that help employers comply with regulations. More recently, QNJAC working groups have participated in the development and review of NOS.
The start of the month saw the launch of QNJAC's redesigned and updated website, making industry-shared resources even easier to access. The website features all the QNJAC guidance and the new self-audits, whilst new features help users to navigate the content much more quickly and easily.
One of the new self-audits focuses on workplace transport and the pedestrian interface and has been developed by a working group from QNJAC to complement the handbooks and posters produced by the MPA and a free e-learning module from Mineral Products Qualifications Council (MPQC).
Ben Williams FIQ, chair of QNJAC, says: 'The tool represents the latest guidance from our working groups that support the industry in its ambition to improve its performance in key areas. The strength of the QNJAC groups is the collective experience and knowledge of the individuals developing these tools. They know the issues and the industry, which ensures the tools are relevant and can deliver real change when adopted by organizations.'
As well as the self-audit tool, the QNJAC geotechnical group is continually reviewing and developing new guidance. Chaired by Robert Palmer, chartered manager of land and natural sesources at Tarmac, the group is looking at new guidance for emergency response to a geotechnical incident and at geotechnical assessments. More recently, guidance has been published on lagoon inspections and selecting a geotechnical specialist, which is available on the QNJAC website: www.qnjac.co.uk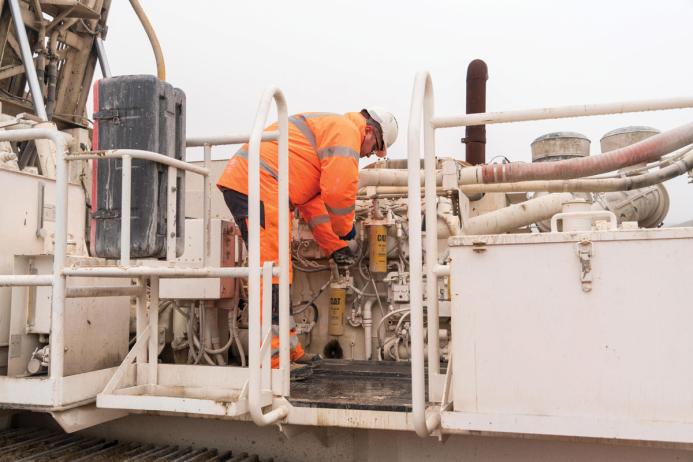 Personal Development Wheel
Last year, the Institute of Quarrying launched its Personal Development Wheel resource that enables members to carry out effective self-audits. Within the four segments of the wheel sits 'Standards and Professionalism' – a segment that delves into the topics of law, standards, value and ethics.
With the results of the audit, members can create their personal development plan and review their knowledge on industry standards. The tool highlights strengths as well as areas that can be developed further, allowing members to target areas in these key topics that will really benefit them.
The Personal Development Wheel can be reviewed annually to visually monitor progress and to see how skills and knowledge have improved over the year. For IQ members, the tool can be accessed in the Member Portal.
Personalized audits for anyone in the industry can be accessed by visiting: www.quarrying.org/development-wheel
How to get involved in developing future standards
There may be multiple ways in which the industry can continue to develop and review standards, but there are also many opportunities to be involved and have your own say.
From working as an industry ambassador, to participating in a working group or promoting the Minerals Matter brand using the Minerals Matter employer toolkit, you can help and be part of something.
Working groups of employer representatives come together to develop and review National Occupational Standards for job roles, so it is vital that the employers are diverse in the size and scope of their businesses, so that standards can apply for an occupation, from an independent business to a major employer.
A lifetime of qualifications is not a requirement to contribute. Working groups need a diverse range of opinions with all input valued, whether from newcomers to the industry or those with years of experience. It is this diversity of views that creates the innovations and ideas that drive our sector forward. To find out more on becoming involved in shaping the future of standards, visit: www.quarrying.org/join-industry-forum-groups