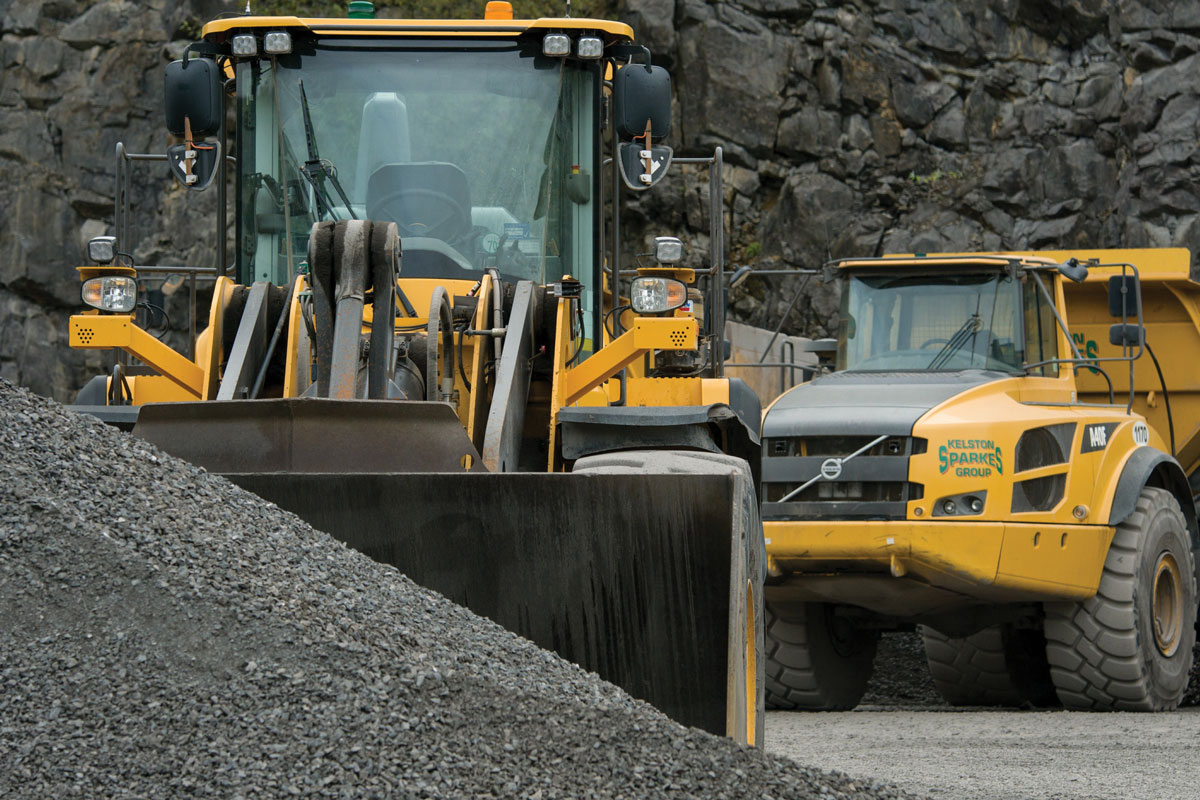 First published in the September 2021 issue of Quarry Management as A Commitment to Excellence
Bristol-based Kelston Sparkes celebrate ISO 9001 and ISO 45001 certification
The Kelston Sparkes Group, a family-run, Bristol-based company founded in 1952 specializing in earthworks, bulk earthmoving, crushing, screening, quarrying and plant training, have marked their commitment to operational excellence by achieving ISO 9001 and ISO 45001, to complement their existing ISO accreditations.
The standards are recognition of the business's commitment to excellence within environmental, quality and occupational health and safety management. Kelston Stark, operations director, is the third generation of the family involved in running the business. Founder and grandfather Kelston Sparkes established the business 59 years ago. 
Mr Stark said: 'Having already previously achieved OHSAS 18001, I am proud that we have recently upgraded to ISO 45001. I believe this demonstrates our ongoing commitment to improve the services we provide.
'When Nigel Beaver joined us three years ago as our SHEQ manager, that really pushed us forward. Achieving these accreditations has moved us to a new, higher level of accountability and commitment to our people and our customers.'
Over the last year-and-a-half, the business has been dealing with the major impact of the COVID-19 crisis. Mr Stark said: 'These accreditations are designed to work hand in hand. The whole idea of achieving these management system standards is to reduce the health and safety risks within the workplace for all our employees and ensure their well-being. The pandemic brought additional challenges, but we kept to our values and the highest standards of health and safety.
'There will be no complacency as it's one thing achieving accreditation, but it's another thing maintaining the high standards. However, when your employees know they're working in a safe environment, the morale and the performance of everyone goes up. You build up that trust with them and it evolves from there.'
Skills and training: Training Centre
Training is a big part of the business, and the company operates one of the largest CITB-accredited training centres in the South West, offering:
NVQ level 1 in plant operations (no load conditions)
FCT 05 NVQ level 2 in plant operations (QUA762)
CPCS-trained operator courses – theory and technical tests
EWPA Route for NVQ level 2 in plant operations (QUA762)
Mr Stark said: 'We take people on from the grassroots and develop them right the way through. We employ about 250 people and we've got a lot of long-term employees, generations of the same family even. We're trusted and we look after our employees by providing them with the right skills so that they can do the job to the best of their ability.'