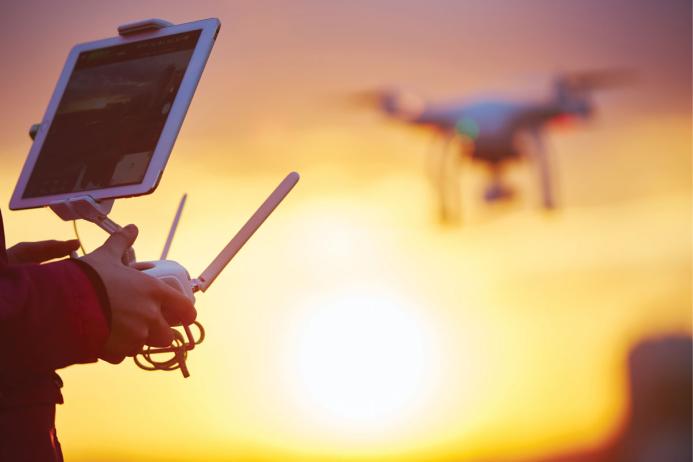 First published in the September 2023 issue of Quarry Management
Quarrying is undergoing a transformation that is helping to secure its future while meeting the challenges of a changing world
Innovation refers to the process of introducing new ideas, methods, or products that brings about meaningful and positive changes to existing practices or solutions. It involves embracing creativity and the application of new or improved concepts which drives progress and addresses challenges.
The quarrying industry has come a long way in recent years, embracing new technologies and innovative approaches to drive efficiency and sustainability. This sector, which provides essential raw materials for construction, infrastructure, and manufacturing, is undergoing a transformation that is helping to secure its future while meeting the challenges of a changing world.
One area of innovation that is making a significant impact on the quarrying industry is the use of digital technologies. Automation and data analytics are used to optimize quarry operations, from monitoring the performance of equipment to improving the accuracy of geological surveys. In turn, this has enabled quarry operators to reduce costs, increase productivity, and improve safety. Here are just a few examples of how technology is supporting the quarrying and mineral products industries today.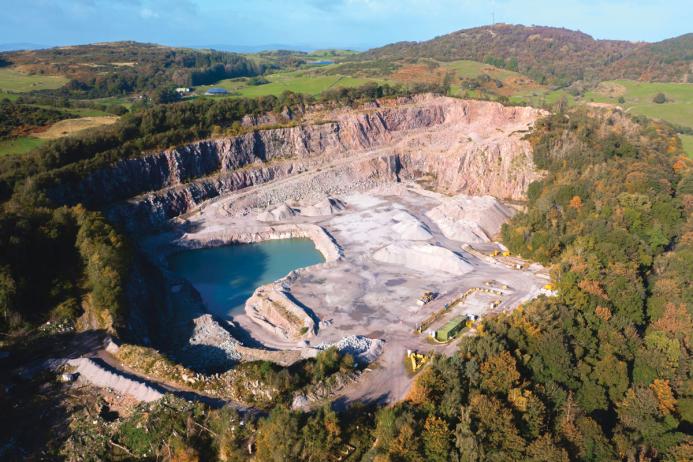 Drones in quarry operations
One key example of advancement is the use of drones to survey quarries. By using aerial photography and LiDAR technology, operators can create detailed 3D maps of their quarries, allowing them to better understand the geology of the area and identify areas where the material is most abundant. This information is then used to optimize the blasting and excavation process, reducing waste and improving productivity.
Unmanned aerial vehicles (UAVs) revolutionize the way quarries operate, from optimizing production to enhancing safety measures. However, technological advancements do not stop there. As drones become an integral part of quarry operations, they are giving rise to a whole new array of skills and careers.
Gone are the days of manual surveying and labour-intensive data collection in quarries. Today, drones are taking charge, dramatically improving the efficiency and accuracy of quarry operations. Equipped with advanced sensors and cameras, drones can swiftly capture high-resolution images and topographic data of the quarry terrain. Real-time information enables quarry managers to make informed decisions, optimize blasting and drilling patterns, and streamline production processes. The integration of drone technology has not only increased productivity, but also significantly reduced impacts on the environment.
As the use of drones in quarries becomes more prevalent, the demand for skilled drone pilots is on the rise. These pilots possess the expertise to operate UAVs safely and effectively, navigating them through complex terrains to gather data.
With the data acquired by drones, data analysts and geospatial experts use specialized software to interpret their findings. From here, detailed 3D models are created and geological assessments are conducted to provide insights which optimize quarry operations further.
Anthony Elgey, sector standards manager for Minerals Matter, says: 'Drones are becoming more and more essential as they speed up quarry processes while reducing risks. However, using drones brings about a new set of risks and regulations. This is why the Quarries National Joint Advisory Committee (QNJAC) is now looking at producing guidance on the use of drones in quarries. As chair of the QNJAC group, I am proud to be working with employers and industry experts to produce straightforward guidance for operators and quarry managers.'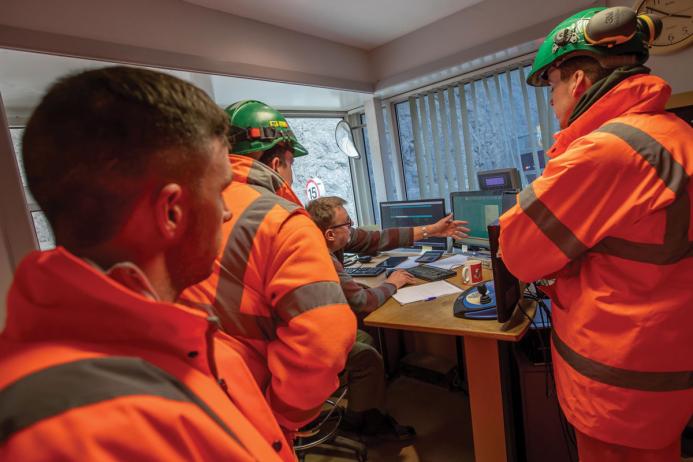 Sustainability in quarrying
There is a growing focus on sustainability within the quarrying industry. Operators are implementing measures to reduce their environmental impact, such as using renewable energy sources, minimizing water usage, and reducing emissions. There is also a growing trend towards circular economy practices, such as reusing and recycling waste materials from the quarrying process.
One example of this is Tarmac's Sustainable Concrete[1], which uses a range of recycled and secondary materials, including aggregates, cement, and fillers, to produce low-carbon concrete. This product has a carbon footprint that is up to 50% lower than traditional concrete, making it an attractive, innovative option for sustainable construction projects.
Breedon Group have introduced the Breedon Balance product range, which focuses on sustainability and environmental impact[2]. Products in the range must meet or surpass the criteria of having a low carbon footprint, incorporating recycled materials, being less resource-intensive or more durable, promoting nature and biodiversity, having a positive effect on water usage, and being ethically sourced.
Aggregate Industries recently released a Concrete CO2 Saver Calculator which allows users to estimate carbon savings by inputting information around building type, the strength class or application, or the quantity of concrete used in a specific project[3].
The quarrying industry is also embracing new business models and partnerships to drive innovation. Collaborative projects between quarry operators, suppliers, and customers are helping to create new sustainable products and services that meet the changing needs of the market. For example, Cemex UK have recently helped to deliver the successful completion of an innovative carbon-reduction regeneration project at the historic Everton Park in Liverpool, to provide a brand-new community cycling facility[4].
Another example is, Hanson UK, who launched a mobile app at the start of the year known as 'Collect & Go' that enables customers to order aggregates, concrete, and asphalt directly from their smartphone, improving the efficiency of the ordering process and reducing the time and costs associated with traditional ordering methods[5].
With a focus on collaboration, sustainability, and efficiency, the quarrying industry continues to provide essential materials for construction, infrastructure, and manufacturing while driving forward the principles of sustainability and innovation.
Embracing progress
At the beginning of the year, the Institute of Quarrying (IQ) recognized its online learning platform was in need of an upgrade after collating and listening to the feedback of industry professionals. From there, IQ's dedicated Education and Training team began a major overhaul during the months that followed, leading to an all-new and enhanced learning platform, known as IQ Learn.
IQ Learn is a comprehensive learning platform which offers a variety of learning and training modules to the industry. Including a new and updated catalogue, the breadth of available courses includes an Introduction to Aggregates, Crushing & Screening, Mineral Planning for Mineral Planners, Level 3 Leadership and Management Practice, and Site Developments and Management Systems.
Frederico Almeida, IQ's learning and development officer, says: 'With newly designed modules available in bite-size learning and monthly assessments, professionals can now complete industry qualifications with flexibility that suits their own pace and fits around their working life.'
One of the most popular training resources on the system is IQ's Safety, Health and Environmental Knowledge Level 3 course. Aimed at upcoming managers and supervisors, the course delivers a firm foundation and key elements of safety, health and environmental processes and procedures, alongside additional areas such as leadership and communication techniques and theory.
Making change personal
Another area of innovation from IQ has been the Personal Development Wheel (PDW). The tool acts as a successor to IQ's Skills Wheel and allows professionals in various fields to assess aspects of personal development that have room for improvement.
The tool is divided into four main categories: Standards & Professionalism, Engagement, Influence & Impact, Personal Effectiveness, and Knowledge & Innovation. Each individual receives a customized evaluation that assists in their continuous professional development (CPD) journey.
Based on the audit results, individuals can formulate a personalized plan to enhance specific areas they want to grow in, ultimately working towards their career aspirations.
Let's go further together
The mineral products industry is an industry that is stepping up to every new challenge by using powerful digital, scientific, production, and process innovations. These innovations will enhance the productivity and safety of future workforces while meeting the needs of the economy and the environment.
There is a proverb that says if you want to get there faster, go alone. But if you want to go further, go as a group. IQ members collectively share their knowledge and experiences to find the innovative solutions that push the industry forward. Getting involved by attending branch events to network with other professionals or becoming part of an industry working group is a chance to develop future solutions as well as enhancing your own personal development.
To find out more, visit: www.quarrying.org/careers/iq-education-and-training
REFERENCES