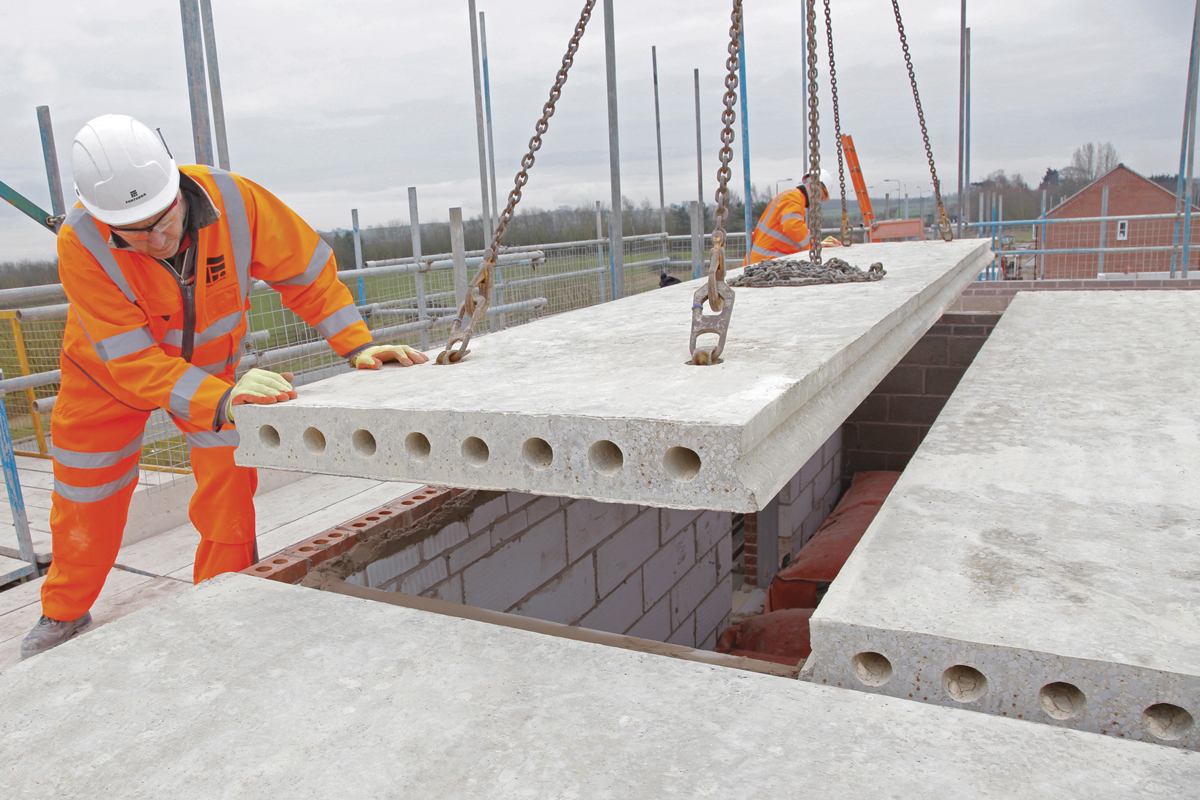 First published in the December 2019 issue of Quarry Management
Now part of Forterra, this Midlands-based company has introduced an array of concrete innovations over the last century
This year marks the centenary of Bison Precast, arguably one of the most influential and best-known brands in the British building products sector, and commercial director Mike Nelson believes it is the company's skilled and loyal workforce, many of whom have been with the business all their working lives, that has been instrumental in Bison Precast's ongoing success.
'Any business is only as good as its people,' he remarked. 'Over the years, I have witnessed a deep sense of loyalty and identity within Bison's workforce, and the number of staff we have who have received long-service awards is testament to this. I think the pride our people have in the business can be traced back to Bison's founders and their principles of professionalism and responsiveness to the industry's requirements.'
The company was established as Concrete Ltd in 1919 by two Royal Engineers who had developed their expertise in concrete while creating pillboxes used on the Western Front during the Great War of 1914-1918. After returning from the war, they opened their first factory in Leeds in 1919.
In the 100 years since then the company has contributed a host of significant innovations to UK construction, including the invention of the pneumatic core in the 1930s, which revolutionized the manufacture of concrete floors. In 1940, the firm developed concrete armour for WWII fighting vehicles, which would become known as Bisons for their strength and manoeuvrability, and from which the company would eventually take its name.
During the post-war years the company played an important role in the rebuilding of Britain's factories, hospitals and government facilities, its precast floors helping to speed up the repairs to damaged buildings. In the 1960s, Bison received the Queen's Award to Industry for their Wall Frame system, which was the first fully industrialized all-British system for the construction of the high-rise flats that were key to meeting that decade's enormous demand for housing.
Today, Bison supply precast products to house building, commercial, infrastructure and stadia projects all over the UK. Alongside innovative apartment blocks, this includes a number of high-profile projects such as the Cardiff Millennium Stadium, the new Wembley Stadium, and Alder Hey in the Park children's hospital.
Acquired by Forterra in 2017, Bison Precast, as they are now known, benefit from two manufacturing facilities in Derbyshire (Swadlincote and Somercotes) and one in Nottinghamshire (Hoveringham), and have continued to lead the way in concrete innovation as well as developing their expertise in off-site manufacture and Design for Manufacture and Assembly (DfMA). Recent developments include the manufacture of insulated brick-faced sandwich panels that combine Bison Precast's concrete expertise with Forterra's brick-manufacturing know-how.
Commenting on the company's longevity and continued success, managing director Peter Varnsverry said: 'As well as continuing to deliver on the pioneering products and methods we've honed over the last century, our focus is on diversifying our output by offering more off-site opportunities and innovative products. In so doing, I'm confident we will achieve our goal of continued growth while maintaining our excellent customer service.'
For further information visit: www.forterra.co.uk