Breedon add to covered storage capacity at Cowieslinn Quarry and asphalt plant in Scotland 
BREEDON Group plc have added to the covered storage capacity at their Cowieslinn Quarry and asphalt plant, near Eddlestone, in Scotland, with the installation of two Zappshelter 5000 covered bays.
Mounted on precast concrete blocks, each of the bays can hold around 500 tonnes of material. The hard rock site is using one Zappshelter for the storage of rock dust and the other for asphalt sand for its production plant.
'We needed the shelters to meet customer requirements for dry dust and also for our own requirements for dry asphalt sand, to keep our costs down for the coating plant,' said site manager Paul Waledzik.
'It's important to keep the material dry to keep costs down in production and it helps our customers with their production costs as well, which is good for the environment, as we maintain energy efficiency.'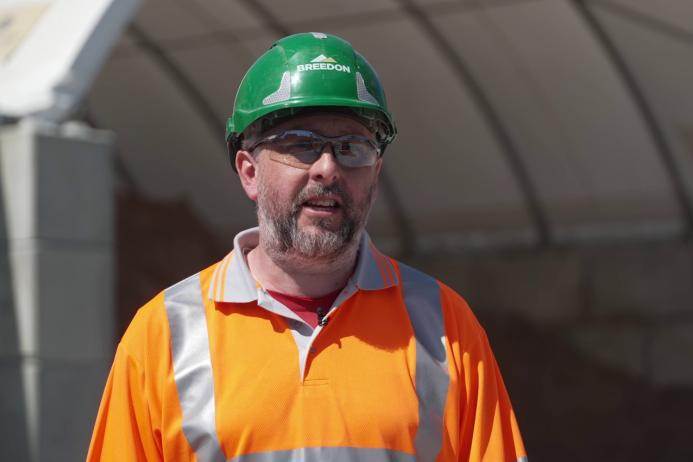 Breedon have been more than satisfied with the performance of the shelters, which were rapidly deployed within the quarry. It is not always necessary to install full bases for the shelters, though this was something that the quarry opted for.
'We had to put concrete bases in for our own requirements on site, to keep the dust from contamination,' said Mr Waledzik. 'But Zappshelter were very speedy and there was no hassle for the site during the installation whatsoever. They were all done in just two days.'
As well as saving time and cost, when compared with a permanent storage bay cast out of concrete, one of the major benefits of the Zappshelter is that it can be relocated on site to meet changing quarry demands in the future.
'As the quarry advances up the site, they can be moved to keep the haul short for the material, again reducing our costs and cutting our environmental impact. It ticks all the sustainability boxes for Breedon and for the site,' said Mr Waledzik.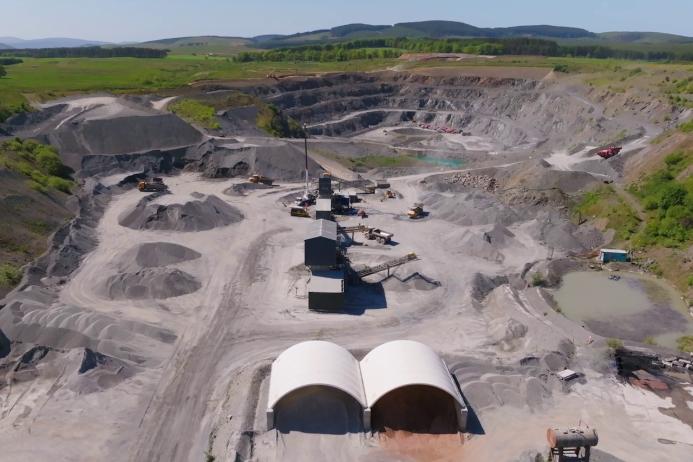 The company has been impressed with the build of the Zappshelter product and Breedon are already considering further shelters for Cowieslinn and for other nearby sites.
'The quality of the shelters is excellent. There are plans to increase our capacity with Zappshelter, so in the future we're already looking at putting another one in,' said Mr Waledzik.
Zappshelter storage bays are available in a range of sizes, with bay widths of 6m, 8m, 10m, 12m, 14m and 17m. Arch heights range from 2.2m through to 4.5m, allowing access for a variety of loading and materials-handling solutions. Zappshelters can also be joined end to end, to create longer storage areas if required, with a joining strip preventing water ingress.
Designed to cope with the worst of the UK's weather, the Zappshelter is built around a 4mm and 6mm square section galvanized steel frame, for maximum rigidity. They use a Taurinox membrane cover that does not break down under UV exposure. The smooth coated finish is easy to clean with water and does not support the growth of mould or algae.
The storage system can be mounted on a range of base solutions, including custom steelwork, stacked steel shipping containers, or concrete blocks. The shelters can also be constructed with moveable sections, to allow access for machinery. Options include metal roller doors, pedestrian doors, and virtually any custom-colour fabric cover.