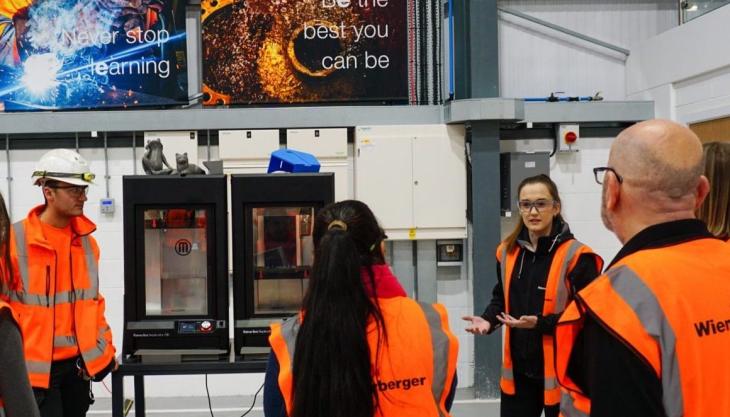 Company invests £1 million in brand-new facility dedicated to educating and training engineers
WIENERBERGER UK and Ireland are laying the foundations for future generations with a £1 million investment in a brand-new Centre of Excellence, dedicated to educating and training engineers, based at the company's Sandtoft site, near Doncaster.
The centre has been set up to help Wienerberger meet some of the industry-wide challenges regarding skills retention and developing highly skilled engineers, with the company's centralized apprenticeship programme supporting its mission to provide high-quality training through a multi-skilled approach. During its first year, 30 apprentice engineers will be trained at the new centre.
Simon Nevitt, operations director at Wienerberger UK, commented: 'For our business to be sustainable, we need to create enduring value for those around us. As well as providing product and service solutions for the challenges of climate change, biodiversity loss, and resource scarcity in the built environment, Wienerberger must become a net-zero emission, nature-positive business.
'We want to positively impact the communities in which we live, work, source, sell, and conserve the natural resources upon which we all depend. Our Centre of Excellence has been built to address the acute engineering shortage and provide training for apprentices who will be set to become the future of the built environment.'
Young entrepreneur, global mental health ambassador, and the UK's Chief Youth Officer, Jack Parsons, said: 'It's fantastic to see that Wienerberger are committing to future generations of apprentices by creating this brand-new facility dedicated to education and future development.
'By giving young people more options for their future careers, Wienerberger are taking control of the UK's skills shortage and doing something that will make a difference to so many people in the local community.'
The opening of the Centre of Excellence follows Wienerberger's recent £30 million investment in the company's new Sittingbourne factory, which will create more than 30 new jobs in the local area.