Why permanent alignment is important in electric-driven pump packages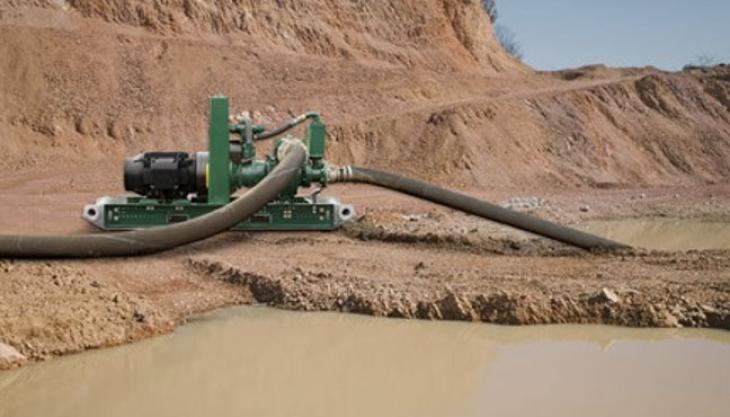 Pump packages that are used for dewatering and bypass purposes often take a beating, from operation to transportation to a job site. At a time when labour costs are on the rise and raw materials are scarce, durability and low-maintenance operation have never been more important. 
Just as important is ensuring the pumps and motors operate at optimum efficiency. These factors have raised concerns over pump vibration and the resulting problems it can cause. Mitigating vibration often comes down to ensuring a pump and motor assembly are properly aligned, and many times this process can be overlooked or not performed. 
Anyone who has completed an alignment on a pump and electric motor assembly knows the process can be tedious. It requires precision and an experienced service professional to get the units realigned properly. 
This process must be repeated any time the pump is moved to a new location or shows signs of vibration. Because the process is so labour intensive, it sometimes does not happen or is not done properly. This can lead to other long-term, vibration-related maintenance issues, including seal failures, unexpected power losses and—in worst-case scenario situations—a broken shaft. 
These issues can also cause pump users to completely rule out using an electric-driven pump since they assume the cost and efficiency savings will not offset alignment issues. 
However, there is a solution: using a bracket that rigidly connects the pump and motor together. This bracket, also known as a motor stool, is engineered to precise tolerances to ensure that the coupling remains permanently aligned and protected. It eliminates any concerns with shifting during transport or operation, saving countless hours of service time. 
If this method of assembly sounds familiar, it is because it takes its inspiration from a typical diesel coupling with a bell housing that is bolted to an engine. However, in the case of an electric pump package, users benefit from the energy efficiency that electric motors offer without sacrificing performance, power or alignment.