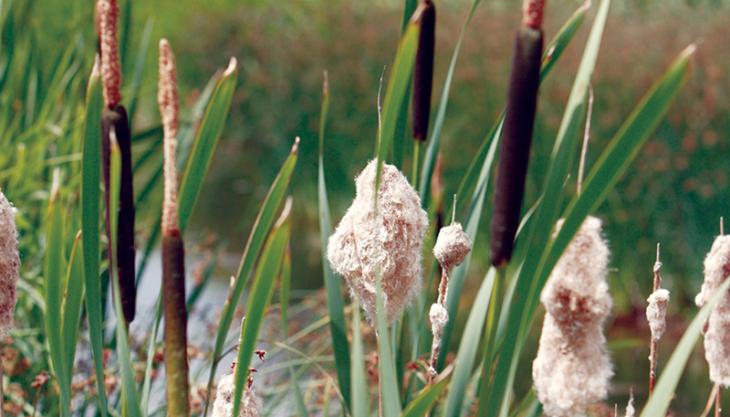 Lafarge Tarmac and the RSPB open up visitor access to Langford Lowfields for the first time
MARKING a significant milestone in Lafarge Tarmac and the RSPB's ongoing commitment to the creation of a major wetland reserve at Langford Lowfields, in Nottinghamshire, new trails around the reserve have been official opened, providing visitor access to the site for the first time.
Lafarge Tarmac have been involved with the RSPB at Langford Lowfields for more than 20 years, as part of a long-standing partnership that will eventually see the creation of a unique 180ha wetland environment.
Although part of the site is still an active quarry, the new trails will allow visitors to access the reserve for the first time and offer a view across the landscape that will change over the coming years as further areas of the working quarry are restored.
Steve Holliday, Midlands regional director of the RSPB, said: 'More than 50ha of reed-bed wetland have already been created at Langford Lowfields, which is attracting species as diverse as bittern and kingfisher. This is a unique project, owing to the significant size of the reed bed, and it is only through partnership with Lafarge Tarmac that this restoration has been made possible.'
Neil Beards, estates manager at Lafarge Tarmac, added: 'We are delighted to be opening these trails, as they will offer the public access to newly restored areas of the reserve. We have worked at Langford Quarry since 1988 and these restoration plans have always been central to our vision of its future.
'Our partnership with the RSPB has allowed us to create a superb wetlands habitat where rare birds such as the breeding marsh harrier have been sighted. We look forward to continuing our work with the RSPB on this significant conservation site to further enhance the biodiversity benefits of the reserve.'
Both organizations began work to create large expanses of reed bed when quarrying was completed on the phase one area around 10 years ago. Lafarge Tarmac monitored water levels and sculpted the ground into islands and channels to form the right environment to support reed growth, while the RSPB oversaw the process of growing new reeds from seed.
When the restoration across the full site is complete, the reed bed will cover 80–100ha, making it not only the largest reed bed in the East Midlands, but also among the 10 largest in the UK.