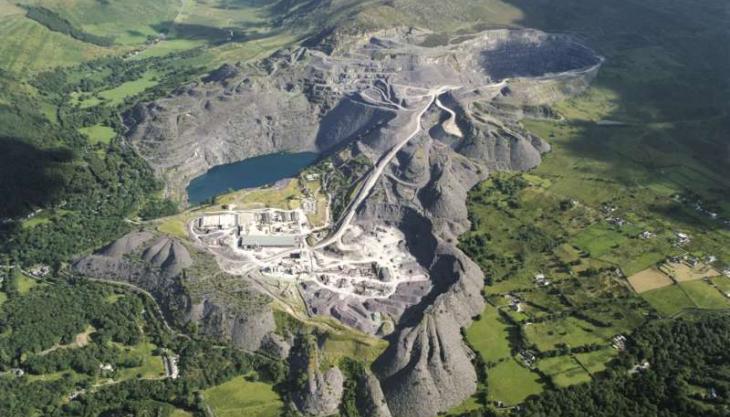 Slate landscape of north Wales formally nominated for UNESCO World Heritage Site status
THE slate mining landscape of north-west Wales could become the UK's next World Heritage Site after Heritage Minister Helen Whately last week submitted the UK's formal nomination to UNESCO. The move comes just over a year after the Government said it would present the slate industry of North Wales as its next nomination for World Heritage Site status.
The site will now be considered by the International Council on Monuments and Sites over the next year before being considered for inscription at the World Heritage Committee meeting in 2021.
It is anticipated that a decision on the future status of the Welsh slate landscape will be taken during the 2021 UNESCO World Heritage Committee meeting. If accepted, the landscape will become the UK's 33rd UNESCO World Heritage Site and the fourth in Wales, following the Pontcysyllte Aqueduct, Blaenavon Industrial Landscape and the Castles and Town Walls of King Edward in Gwynedd.
Ms Whately said: 'The incredible slate landscape is hugely significant to north-west Wales and its industrial heritage. The area is described as having 'roofed the 19th-century world' and the slate from the mines continues to have an influence on architecture around the world.
'This nomination is an excellent way to recognize the importance of Wales' slate mining heritage and will bring benefits not only to Gwynedd but the whole of North Wales by attracting visitors, boosting investment and creating jobs.'
As well as the international demand for Welsh slate, between 1780 and 1940 the area was also home to a number of ingenious developments in quarrying and stone processing and railway technology for mountainous environments.
Councillor Gareth Thomas, cabinet member for economic development at Gwynedd Council, described the submission as 'really good news' and an 'important step forward in the process'.
He added: 'Not only is the bid helping to celebrate and recognize our unique culture, heritage and language, but it will also open the door for economic regeneration across the area, including the existing quarrying industry, traditional and craft skills, along with looking to create sustainable tourism and high-value job opportunities in Gwynedd.