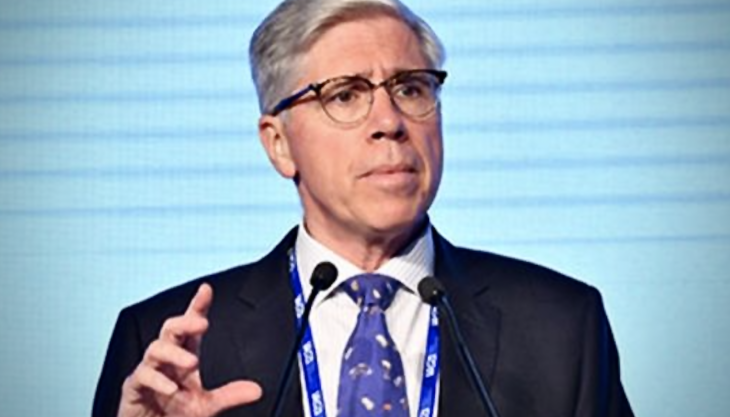 World Cement Association pleased to see governments heeding call for urgent action, at COP26
THE World Cement Association (WCA) has welcomed commitments from the UK, India, Germany, Canada, and the UAE to support new markets for low-carbon cement and concrete, at COP26.
'I'm delighted to see that governments are heeding our call for urgent action to accelerate decarbonization of the cement industry around the world, and we look forward to hearing more details from the UK, India, Germany, Canada and UAE on the steps they will take,' said Ian Riley, chief executive officer of the WCA.
'This commitment marks a hugely significant shift in mindset that we hope will be followed by other countries in the months ahead. When it comes to hard-to-abate industries like cement, it is vital to work together with governments to create the conditions in which we can get to net zero and beyond, as quickly as possible – we cannot do this alone, in time.'
At COP26 on Wednesday, Mr Riley called on governments to take action in three key areas, to encourage faster adoption of low-carbon technologies in the cement and concrete industries:
Promote a market for low-carbon concrete by encouraging its use in publicly funded building projects
Review and update product standards to allow low-carbon concrete to be used in a wider range of applications
Create the right market incentives for developing and using low-carbon cement and concrete technologies, via carbon pricing, subsidies, or other economic mechanisms.
The WCA estimates that if governments around the world respond to the Association's call and take action now, annual emissions of CO2 from cement and concrete could be reduced by 30%, or 900 million tonnes per year by 2030.
'The pathways to net zero will be different for every cement plant. However, there are a few key measures which governments can adopt that will have a rapid and lasting impact on the pace of global uptake of all these measures,' explained Mr Riley.
'These measures can be implemented at low cost and will stimulate innovation and rapid scaling of new technologies. For governments looking for effective measures they can take today that will help deliver major and lasting emissions reductions in the next decade, the cement and concrete industry is a great place to start.'