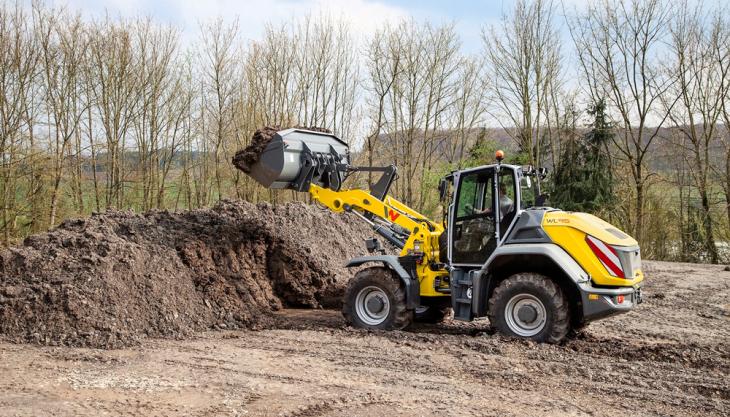 Equipment manufacturer targets construction and recycling firms with new WL95 wheel loader model 
WACKER Neuson are entering the heavy-duty wheel loader market with the launch of the 10-ton WL95. Available from January 2019, the new model is equipped with the latest ecospeedPRO transmission and features two engine versions to meet the current emissions standards.    
The development of the WL95 loader was in response to customer demand and Wacker Neuson have expanded their product line with a highly capable machine to help construction firms and recycling operators meet materials-handling tasks. 
As with all Wacker Neuson wheel loaders, the WL95 comes with comprehensive standard equipment while the engine, travel drive, operator station and hydraulics can be individually configured depending on application and preference. 
Equipped with the ecospeedPRO transmission, the 40km/h version of the WL95 benefits from variable hydrostatic high-speed transmission and enhanced tractive forces and driving speeds. 
The machine has also been designed to offer high levels of driving comfort, as the operator can drive from 0 to 40km/h without shifting gears or tractive force interruption. 
The WL95 is available in two engine options: the Deutz 3.6-litre engine (136hp) that meets EU Stage IV emissions requirements; or the Deutz 4.1-litre engine (156hp) which meets the upcoming Stage V emissions standards. Both versions are fitted with a selective catalytic reduction system (SCR), diesel oxidation catalyst (DOC) and diesel particulate filter (DPF), which is optionally on 3.6-litre model. 
Despite the new size class, Wacker Neuson have focused on the compact dimensions of the WL95 loader. The machine has a total length of 6.50m and width of 2.39m, and is equipped with an articulated joint and a pendulum axle at the rear for optimum maneuverability and traction control. The WL95 unit's loading arm has a bucket pivot point of 3.80m, so it can easily load any high-sided truck while offering a tipping load of over 5.7 tons for efficient materials handling.
The spacious cabin provides good all-round visibility and features a digital 7in display for the operator to view key functions. For serviceability, the engine hood can be easily opened upwards and tilted halfway, while all important components are accessible.