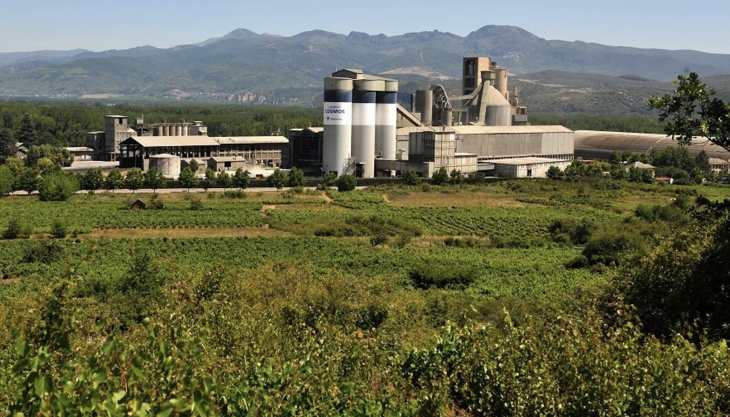 Industry 4.0 enhances productivity, streamlines processes, reduces maintenance and delivers energy savings
ABB have delivered advanced automation and digital technologies to Votorantim Cimentos, one of the world's largest cement manufacturers with the capacity to produce 55.7 million tonnes per annum, as the company embraces Industry 4.0 to simultaneously optimize production and decarbonize its operations.
Digital solutions ABB Ability Expert Optimizer and ABB Ability Knowledge Manager have recently been installed in Votorantim's plants in Spain, Turkey, Tunisia and Morocco with proven impacts for enhanced productivity, streamlined processes, reduced maintenance and energy savings.
Expert Optimizer, which has been deployed in Votorantim plants since the 1990s, ensures optimization of the complete process and reduces emissions significantly, whilst Knowledge Manager helps in standardizing and ensuring consistency in collecting and analysing laboratory data across the plants.
Expert Optimizer will minimize energy costs while maximizing the use of alternative fuels and at the same time maintaining and improving the quality of the product. Working closely with Votorantim in engineering and project management, ABB have also provided the Expert Optimizer RMP module to enhance the quality of raw material products going to the kiln, whereby discrete lab data is combined with continuous process data to optimize production while maintaining cement quality.
'Votorantim Cimentos have committed to a substantial reduction in CO2 emissions by 2030,' said Juan Antonio Gimenez Soriano, Votorantim Cimentos Europe, Asia and Africa (VCEAA) maintenance and sustaining capex manager. 'We are increasing our efforts to drive energy efficiency to meet our emissions targets. With the recent ABB installations showing better than expected results, our other plants are also pushing for the implementation of the ABB solutions.'
VCEAA process manager Jose Maria Hidalgo added: 'ABB have proven for many years to be a reliable partner in developing one of our strategical pillars, to be the best-in-class in operations. This, together with the ability of their managers and technicians to understand the cement process challenges and needs, has made us decide to continue with them in the current projects on digitalization and decarbonization.'
'Votorantim Cimentos are placing more focus on running an intelligent plant and this will ensure less impacts on the environment,' said Marie O'Grady-Hills, ABB global sales manager for process industries. 'We are working with a forward-thinking and modern company focused on productivity, but also on contributing to building a sustainable and safe planet. We look forward to supporting Votorantim in future digital endeavours while ensuring their operations remain economically viable.'
ABB say they have the expertise to ensure higher efficiency in the cement industry using tailored processes and laboratory reporting products. The variability of the feed and fuel will be optimized with the main aim being to save money for the plant. At the same time, the emissions will be controlled and reduced to make the process more environmentally friendly.