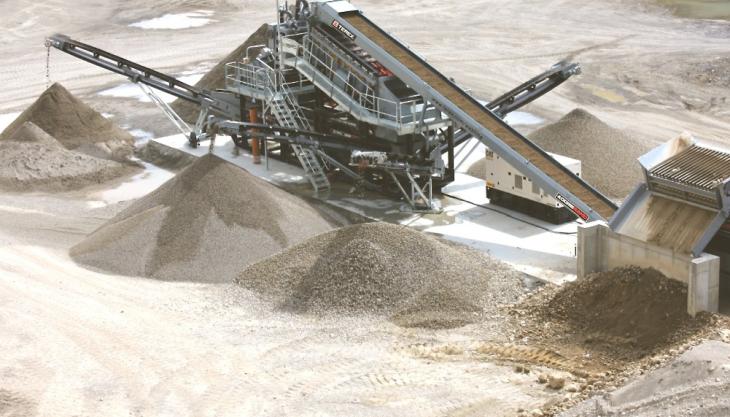 Terex Washing Systems seeking to maximize opportunities as region returns to growth
TEREX Washing Systems (TWS) say they are responding to increased washing enquiries and demand in the Gulf region through their five dedicated TWS distributors in Saudi Arabia, Bahrain, Oman, UAE and Qatar.
In an effort to develop the Gulf markets, TWS appointed a dedicated Gulf region sales manager in August 2013, to facilitate the additional growth and provide a dedicated line of support for both the TWS distributor network and customers.
The company has installed a number of static, modular and mobile plants in the Gulf region, which are successfully processing crushed quarry stone to produce high-quality sand, typically sized 0–5mm, 5–12mm and 12–22mm.
To date, the most popular concepts have been the Finesmaster Compact and Bucketwheel ranges, both of which are well suited to single- and double-grade sand applications.
Moreover, both of these ranges are particularly suited to abrasive sands as the buckets reduce wear on the rubber-lined centrifugal pump, while the Finesmaster reduces wear on the cyclones.
Recently there has been increased interest in true modular washing concepts, particularly TWS's newest solutions such as the Aggresand and Aggrescrub ranges.
The company says increased enquiries and demand are ultimately being driven by the return to growth in the Gulf region civil construction market, with a total of $59 billion in contracts awarded last year alone, a level not seen since 2008, while the current value of live civil construction projects in the region is just over $1.3 trillion.
Florin Ioia, TWS's regional sales manager in the Middle East, commented: 'The return of growth in the Gulf markets is extremely encouraging and presents exciting opportunities for TWS. We are continually developing our business and have supplied multiple washing solutions to a number of key customers in the region.
'We have a strategy in place to continue to expand and maximize on the massive potential that is here. TWS provide a one-stop shop for all washing solutions and, with the continued introduction of new innovative wash plants, are set to increase market share in this region.'