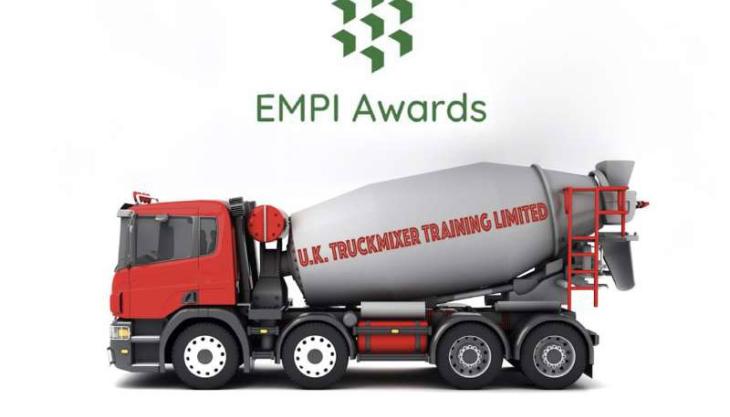 EMPI Awards announce new collaboration with U.K. Truckmixer Training to drive up standards and competence
U.K. Truckmixer Training Ltd is the only company in the UK and Europe to provide dedicated training to ready-mixed concrete truckmixer drivers. With more than 60 years' experience in the industry, they deliver practical training and assessment to many of the major employers in the industry.
In addition, they offer a bespoke consultancy service to ready-mixed concrete companies, both large and small, in the UK and overseas, which significantly enhances driver standards, safety and company performance.
EMPI Awards will accredit U.K. Truckmixer Training's 2021 RMX Training DriverSURE training course and their new Truck Mixer Competence Assessment (TMCA), which are tailored to both the ready-mixed and precast concrete sectors.
The RMX Training DriverSURE course is practically based training which has also been adapted for e-learning and currently has 14 modules. EMPI Awards accreditation is a system of independent accreditation which will measure key areas of this training programme, ensuring its validity, authenticity, reliability, consistency, and sufficiency.
The new Truck Mixer Competence Assessment (TMCA) is a detailed, holistic assessment of driver competence aimed specifically at drivers of concrete truckmixers. The TMCA includes an assessment of operational skills, knowledge and behaviours, and other qualities that contribute to competence. The TMCA is the only assessment of its kind in the UK and Europe.
Upon successful completion, employers receive a 'Confirmation of Assessment of Competence' and drivers receive an ID/operator card, confirming assessment of competence.
EMPI Awards are working with U.K. Truckmixer Training to drive up standards and improve competence in this particularly important but often overlooked area of the mineral extractives and processing industries.
For more information, contact Mark Cowan: mark@uktruckmixertraining.co.uk; or call: 0330 133 3669.