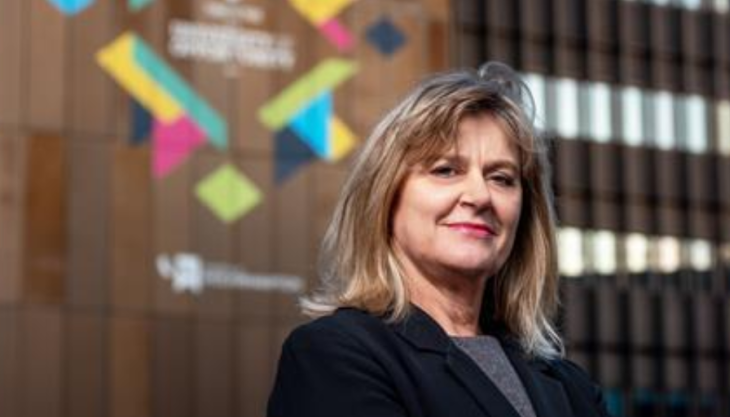 Trish Sloneczny among first in the world to complete MSc degree in demolition management
TRISH Sloneczny, AR Demolition's corporate social responsibility (CSR) director, is one of seven students in the world to be awarded a master's degree in demolition management.
The demolition professional was awarded the MSc Demolition Management degree, which was launched over two years ago at University of Wolverhampton. Designed by the University's School of Architecture and Built Environment, with input from industry specialists including Richard Dolman, managing director of AR Demolition, the degree course is accredited by the Institute of Demolition Engineers (IDE).
Industry-focused modules include: management; methodologies; research; sustainability; asbestos removal; and building information modelling (BIM).
'When I came into demolition in 2006 it struck me how skilled demolition operatives had to be to work safely and productively on site,' commented Ms Sloneczny.
'This experience is difficult to learn and hard-won, so our industry faces challenges for the next generation, to diversify, attract new talent, embrace technology and innovate. I believe demolition taught at the higher education level as part of the built environment is a crucial part of the solution.'
Dr Paul Hampton, head of built environment at the University of Wolverhampton, said: 'We are very proud to be the only University in the world that offers a programme for the entire lifetime of a building from design right through to demolition and it is thanks to the tireless efforts of partners like IDE that we are able to develop programmes which are both relevant to industry and vital to supporting local, national and international economies.
'Our focus in the School of Architecture and Built Environment is to develop courses that are sector relevant and partially delivered in partnership with sector experts. There is a real potential for this to address the sector skills gaps and provide a meaningful step change for recruiting future talent.'
Commenting on his colleague's graduation success, Mr Dolman said: 'Hopefully, we can use her example to inspire other women to come into our industry and help introduce the particular skillsets, combined with leading expertise, which can help move the demolition industry forward.'