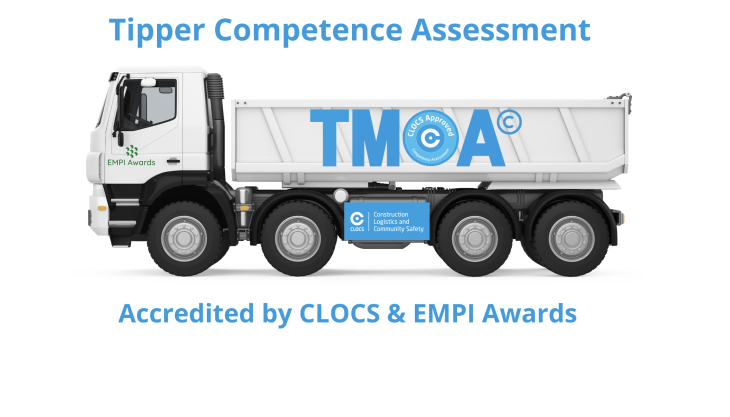 Tipper/Mixer Competency Assessment gains Construction Logistics and Community Safety accreditation

CLOCS (Construction Logistics and Community Safety) has accredited the Tipper/Mixer Competency Assessment (TMCA), as developed and delivered by U.K. Truckmixer Training Ltd, as a valuable way of ensuring that those responsible for driving these vehicles are assessed to a consistent and high standard. The accreditation demonstrates that this competency assessment is aligned with the CLOCS standard of ensuring the safest construction vehicle journeys.

CLOCS was formed to address the increasing and disproportionate problem of construction-related fatalities and serious injuries caused by construction traffic on UK roads. With nearly four times as many construction-related fatalities outside the hoarding compared with inside, it was recognized that a culture shift was necessary to provide a clear focus on raising standards. It was also recognized that this issue does not sit with any one party, but that all stakeholders have a role to play.
Over the years, CLOCS has quickly become the national standard for construction logistics safety across the UK and has been adopted by an ever-growing number of CLOCS Champions – contractors, fleet operators, client and regulators – who commit to operating at a higher standard and require adherence to the CLOCS requirements in their activities.

Mark Cowan, owner of U.K. Truckmixer Training, said: 'Gaining the official accreditation and approval of the TMCA from CLOCS is a huge achievement for us and follows on from the accreditation from awarding body EMPI (Extractive & Mineral Processing Industries) Awards.
'Having put ourselves through one independent, robust and strict accreditation process this year with EMPI, we were more than happy to repeat the process with CLOCS, ensuring this ground-breaking assessment fits the needs of the industry. The TMCA bridges the gap that's been missing throughout the industry, as we can't rely solely on health and safety card attendance in a classroom to ensure competence.
'Competence is the ability to demonstrate the use of training, experience, skills and behaviours to achieve the results required for these roles, and that's where the TMCA comes in. The approval from CLOCS will not only help raise awareness with all stakeholders across the construction sector, but it also ensures that safety is at the forefront of the supply chain.'

CLOCS programme director Andy Brooke said: 'We were delighted to be approached by Mark Cowan with a request for us to review and accredit the Tipper/Mixer Competency Assessment and it was quickly apparent that his aims were aligned with our own.
'CLOCS works with all stakeholders across the construction industry and, when adopted and properly implemented, will lead to increased efficiencies, improved air quality, reduced risk, fewer complaints and, ultimately, fewer collisions with vulnerable road users.

'While much work is done to ensure that vehicles meet the necessary standards, driver training and competency are equally important, and U.K. Truckmixer Training are working hard to ensure those they train and assess have the necessary skills and knowledge to get from A to B and back again as safely and efficiently as possible.

'At a time when active travel is being pushed to the forefront, it is vital that all stakeholders work together to provide safer, cleaner and greener streets for everyone, and adoption of CLOCS does just that. This is why clients, frameworks and many local authorities are now requiring construction projects to operate in line with the national CLOCS standard, and why contractors and operators are keen to demonstrate their commitment by signing up to CLOCS.'