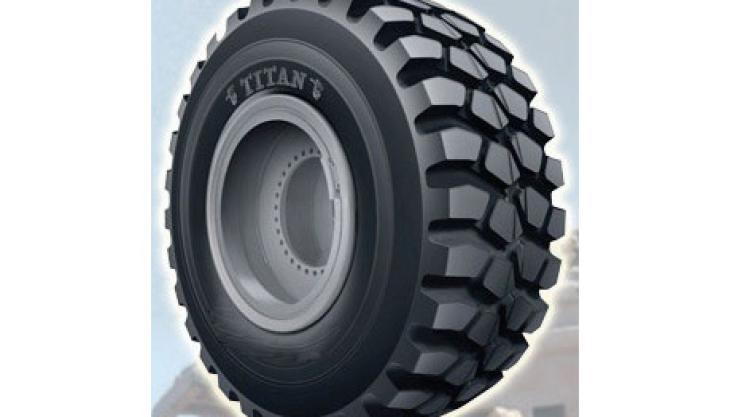 World-leading wheel manufacturer to unveil extensive tyre offering to UK construction sector
TITAN International, the world-leading manufacturer of wheels, will be unveiling their extensive tyre offering to the UK market at the Plantworx construction equipment machinery exhibition next month.
Lindsay Hart, European tyre sales manager for Titan, explained: 'Our global heritage and expertise means we know that construction tyres must live or die by their contribution to overall plant productivity.
'Many of the exhibitors we'll be seeing at Plantworx will already be driving on and operating with our wheels and undercarriage components. So we're looking forward to showcasing how we can deliver a fully integrated tyre and wheel solution to them as well as showing that, like our wheels, Titan tyres are made for the tough world that our customers operate in.'
The Titan range of construction tyres extends from industrial sizes for smaller vehicles, such as skid-steers and backhoe loaders, through to radial options for wheel loaders and articulated dumptrucks (ADTs), and right up to the specialist 63-inch mining sizes.
Plantworx will see the wheel and tyre manufacturer showcase a range of its radial 25-inch options – the standard E-3 STL3, MXL tread type for high-traction applications, plus the STL2+ which has 30% more tread depth for durability. Also on display will be the 24.00R35 Titan DTH4 E-4 earthmoving tyre for dumptrucks, as well as a radial L-5 35/65R33 loader tyre.
As plant innovation continues at a rapid pace and is injected with higher horsepower, extended lifts and larger bucket capacities, Titan have responded with the Low Sidewall (LSW) tyre, lifting a concept that has proved successful in the automotive market and perfecting it for construction applications to create a tyre that delivers enhanced equipment stability.
LSW tyres feature a lower aspect ratio and a smaller sidewall than a standard tyre, resulting in an increased wheel diameter without an increase in the outside diameter of the tyre, which, in turn, results in more stability on site. This means an overall faster, harder and smoother ride as there is less side-to-side movement.
A number of LSW tyres will be on display next to Titan's core tyre range so that the visual difference, key benefits and features can be brought to life at Plantworx. These will include a 12-16.5 standard wheel/tyre assembly and the 12-19.5 HD2000 II LSW for skid-steers. In addition, visitors will also be able to see the 20.5R25 standard MXL and 20.5R31.5 LSW earthmoving tyre for ADTs.