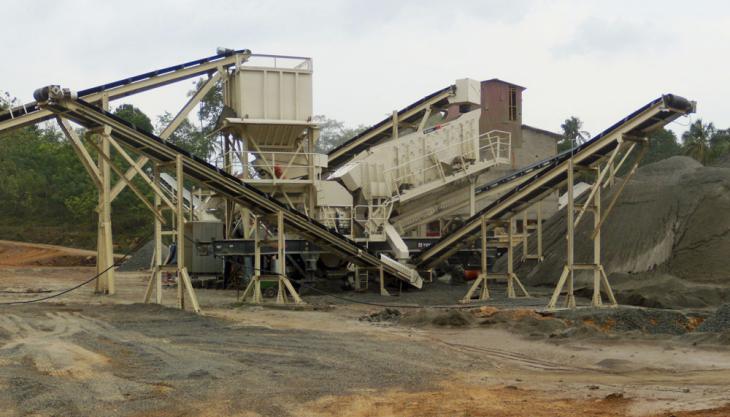 Expanded range now being distributed globally from company's Hosur facility in India
TEREX Minerals Processing Systems have announced that an expanded range of wheeled plants is now being designed and manufactured at the company's Hosur facility in India, and distributed not only within India but also to the rest of Asia, the Middle East, Africa and Eastern Europe.
Jaideep Shekhar, executive director of Materials Processing India, commented: 'Wheeled plants have been designed and manufactured at our Hosur facility for nearly two years now, but we are excited that this range has now been expanded and we have the ability to export globally.'
Combining the reliability of Terex MPS jaw, cone and VSI crushers with high-stroke vibrating grizzly feeders and durable inclined screens, the all-electric Terex WJ1175, WC1000, WC1300, WV2000 wheeled plants can be easily integrated into new or existing primary, secondary, tertiary and quaternary crushing applications, and are designed to handle almost any material including extremely hard abrasives.
Key features of the mobile wheeled plants include: fast set-up times; robust two-bearing four-deck screen onboard the cone and VSI chassis; overspill chutes to guide any cone chamber feed box spillage on to the conveyor; and hydraulic close-side setting adjustment on the jaw crusher. For additional operational flexibility, the plants' wheeled bogies can be removed and stored for future use.