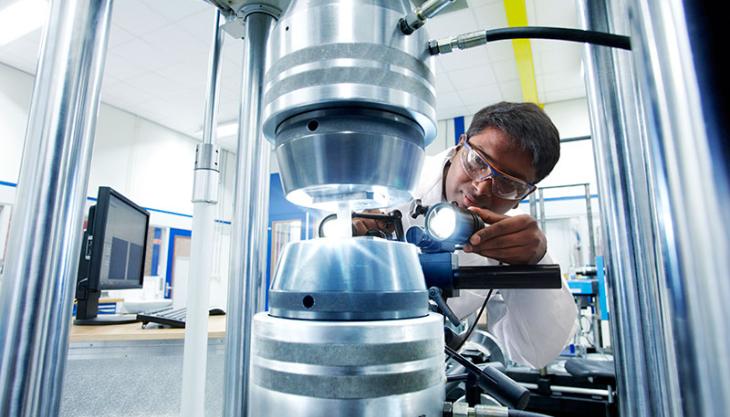 Signing of agreement with University of Warwick marks next stage in creation of new research centre
SCIENTISTS developing stronger and lighter steels to meet the demands of the 21st century will have access to the latest research facilities thanks to a deal between Tata Steel and the University of Warwick.
An agreement has been signed between Tata Steel and the university's Warwick Manufacturing Group (WMG), marking the next stage in the creation of a new UK research and development centre for Europe's second-largest steelmaker.
The first step will be the opening of a research facility at the university this autumn where more than 40 Tata Steel scientists will be based.
Within two years Tata Steel will relocate all their UK-based R&D specialist equipment, including electron microscopes, to expanded facilities at the university where a range of new materials will be developed to meet customers' future demands.
Karl Koehler, chief executive of Tata Steel's European operations, said: 'This development will allow us to work with world-class scientists and researchers to create new steels for customers who are shaping the low-carbon technologies of tomorrow.
'Our new UK R&D facilities will enable us to speed up the development of new products that help our customers become more competitive.'
The WMG announced in March that it is establishing a £20 million Advanced Steel Research Centre at the university. This world-class centre will provide a unique national resource and will complement Tata Steel's presence at the university.
Professor Lord Kumar Bhattacharyya, chairman of WMG, said: 'With Tata Steel we are creating a national focus that will help ensure that the UK steel industry has the knowledge, technology and skills to be able to compete in the huge international steel market.'
Tata Steel will carry out collaborative research, with the University of Warwick as the hub, involving academics and industry experts from other organizations in the UK and around the world. They will work on programmes to help improve steel production, including research into emerging and breakthrough technologies.
Research will focus on developing next-generation products for major steel-using sectors, including construction, engineering, and lifting and excavating.