Tarmac kick-start National Apprenticeship Week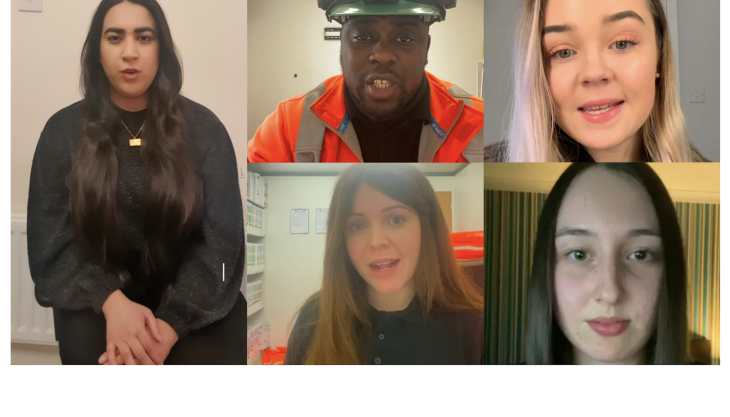 Current apprentices take to company's social media channels to share first-hand insights
TARMAC are celebrating National Apprenticeship Week (8–14 February) by allowing their current group of apprentices to take over their social media channels to share first-hand insights into what life is like as an apprentice working within the construction industry.
Students at Lyndon School, a local secondary academy situated near to the company's head office in Solihull, have been invited to quiz current Tarmac apprentices via video to find out more about the career paths and opportunities available while 'earning and learning'.
Clips of the apprentices answering the questions will be shared on Tarmac's social channels throughout the week, providing an honest account of their experiences as well as the importance of training programmes to the wider construction industry.
This year marks the fourteenth week-long national celebration of apprenticeships and aims to encourage all businesses, family and friends to consider how apprenticeships can help individuals build the skills and knowledge needed for a rewarding career. The official theme of the 2021 activity is to 'Build the Future'.
Graeme Boylen, human resources director at Tarmac, said: 'National Apprenticeship Week is a great opportunity to shine a spotlight on the exciting careers available within Tarmac and the wider construction industry, and especially fitting with this year's theme, as we are literally helping to build the future by supporting the development of UK infrastructure. We are really passionate about providing a wide range of career opportunities where people of all ages and backgrounds can thrive and develop.'
Saniea Ahmed is an HR higher apprentice at Tarmac and helped to answer the students' questions. She said: 'I have worked for Tarmac for five years now, but my journey is a little different to some as I didn't start as an apprentice.
'I began my career as a customer services co-ordinator and then moved to become a transport planner within the distribution sector of the business. During my time in the role, I undertook Tarmac's core skills development programme where I gained a real interest in HR.
'With the support and guidance of the team at Tarmac, I was able to take on my current role as HR higher apprentice and I haven't looked back. Every day is different, and I get to work with people from different areas and backgrounds, which I really enjoy.
'The common misconceptions about gender-specific roles are steadily diminishing with more and more women choosing a career in construction. There are so many rewards and benefits of working in the industry and I definitely think it's a career path worth looking into.'
The opportunities on offer at Tarmac currently include six apprenticeships based at the company's Tunstead site in Derbyshire as well as two at its Aberthaw cement plant in South Wales. There will also be a range of additional opportunities at several other Tarmac sites in the coming months.
Tarmac are among the members of The 5% Club, a movement of employers providing 'earn and learn' opportunities to develop the skills and talents people need to become more employable and create meaningful careers.