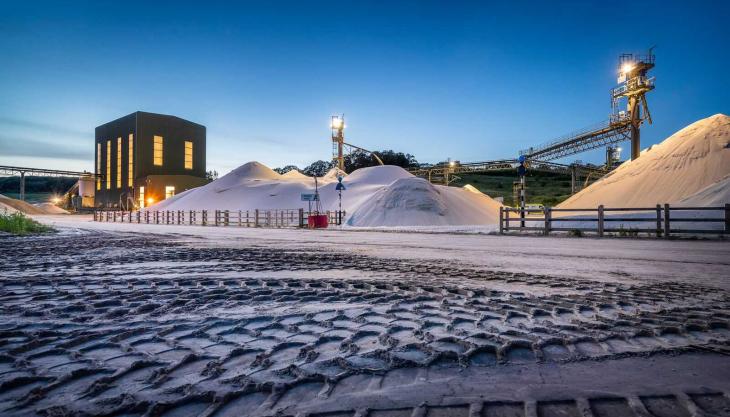 Continued improvement in financial performance but slowdown in demand expected to intensify in H2
SIBELCO have announced strong half-year results which are said reflect sustained but increasingly volatile conditions across most of the company's markets.
Revenue was up by 18.7% to €973 million for the six months ended 30 June 2022, compared with the same period last year (€819 million), driven primarily by improvements in product mix, in particular high-purity quartz, and the implementation of sales price increases which were required to offset the impact of inflation on the company's cost structure.
EBITDA was up by 21.7% to €180 million in the first half (H1 2021: €147 million) thanks to higher revenue and improved gross margin percentage.
Commenting on the results, chief executive officer Hilmar Rode said: 'Sibelco had a strong first half of 2022. Increased input costs were compensated by improvements in operating efficiencies, product mix – in particular high purity quartz, and through sales price increases. The war in Ukraine did affect our activities, but I am proud to say that Sibelco's diverse product portfolio enabled us to offer substitute solutions to our clients which largely compensated for the margin loss.'
He added that signs of a slowdown in demand for the company's products in the second quarter are expected to intensify in the second half of the year given the extremely challenging economic environment, but considering Sibelco's strong results and momentum going into the second half, an increase in full-year 2022 EBITDA is anticipated, compared with 2021.