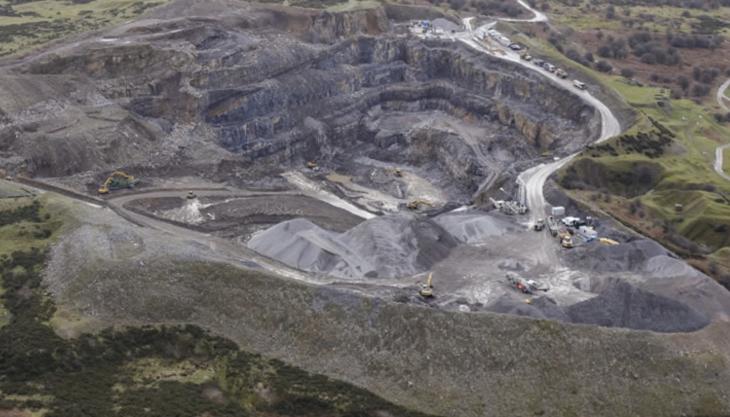 Conditional agreement to acquire entire issued share capital of CPP in line with buy-and-build strategy 
AIM-listed buy-and-build construction materials company SigmaRoc plc have conditionally agreed to acquire the entire issued share capital of CCP Building Products Ltd, one of the largest independent manufacturers and suppliers of concrete products and aggregates in the North West of England and North Wales, for an initial consideration of £15.21 million in cash on a debt- and cash-free basis.
Consisting of four production sites (one limestone quarry and three concrete products facilities) and a trading business with an estimated setup capital exceeding £22 million, in the 12 months to 31 August 2018, privately owned CCP achieved a revenue of £20.9 million and adjusted EBITDA £2.6 million. The company reported net assets of £2.1 million as at 31 May 2018.
CCP's founding management team will remain with the business and drive its profitability as part of an earn-out package pegged against EBITDA growth targets, which, if met, should see the business grow substantially over the next three years.
In October 2017, SigmaRoc announced the acquisition of Topcrete Ltd, and their subsidiary Allen (Concrete) Ltd, and in December 2017 completed the acquisition of Poundfield. Both of these acquisitions have been integrated into the Group successfully, with both being EPS accretive in their first full year of contribution to the Group. SigmaRoc believe the proposed acquisition represents an excellent strategic fit within their precast platform and will also be EPS accretive in its first full year.
David Barrett, chairman of SigmaRoc, commented: 'We are about to close out a year of significant further development of the Group. The acquisitions made in 2017 are performing very well. We expect CCP will be an excellent addition to the group, value accretive for shareholders and the right next step overall.'
Chief executive officer Max Vermorken added: 'Invest, improve, integrate – it's a strategy which is already delivering strong results and will continue to do so. CCP will be a great fit in our journey, immediately accretive and a truly excellent addition to the group.'
If the proposed acquisition of CCP does not complete by 31 January 2019 the deal will not proceed.