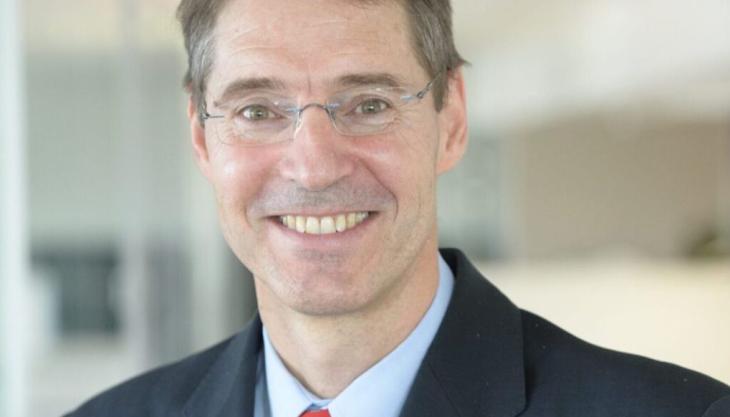 Hilmar Rode announced as successor to Jean-Luc Deleersnyder who is stepping down 
HILMAR Rode has been appointed as the next chief executive officer of Sibelco, effective 1 September 2020. He will succeed Jean-Luc Deleersnyder who in March this year announced his intention to step down.
Mr Rode (pictured) has more than 30 years' experience in the global mining, materials, chemicals and industrial gases industries and currently leads operational strategy, technical services, projects and capital management for Glencore's copper group.
He began his career in process development and research engineering before joining Anglo American, where he worked for 12 years in positions of increasing leadership in their industrial diamonds, base metals and paper divisions in South Africa, the UK and Austria respectively.
Mr Rode joined Glencore in 2007 as chief executive officer of their zinc division in Bolivia, returning in 2019 to the copper division in his present position after a two-year stint with BHP as president of Minera Escondida Ltda in Chile, and nearly three years as chief executive officer of Nyrstar.
Commenting on the appointment, Sibelco's chairman, Bert De Graeve, said: 'I am delighted that Sibelco have attracted a chief executive officer of Hilmar's experience and calibre. His deep industrial knowledge and strong track record in multinational and multicultural environments make him the ideal choice.
'The board of directors and I look forward to working with Hilmar on taking Sibelco to the next stage of development.'
Mr Rode added: 'I am excited by this opportunity to work with the management team and the board of directors in writing the next chapter in Sibelco's long history. The company's push to develop material solutions and its commitment to operational excellence and sustainable business practices were particular factors that attracted me to the role.
'The family shareholding and long-term focus of the owners also appeals greatly to me. I look forward to building new relationships with my future colleagues, shareholders and other stakeholders, and to making the most of the challenges and opportunities that lie ahead.'