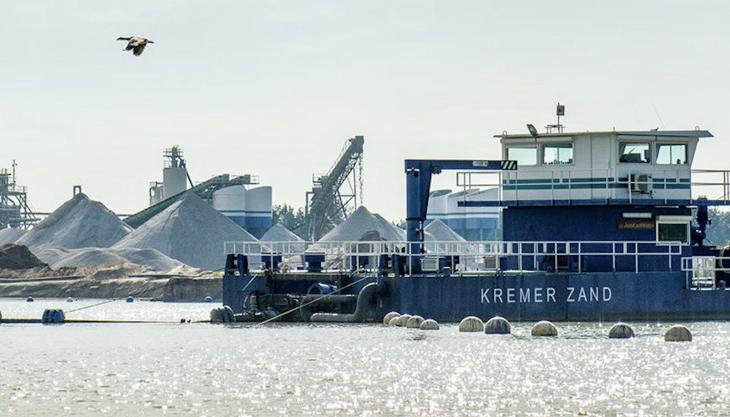 Acquisition of Kremer Zand en Grind expands customer base and extend reserves and resources
SIBELCO have acquired Kremer Zand en Grind (KZG), a Dutch producer of wet, dried, and calibrated silica sand and gravel.
The acquisition, which is fully aligned with the Sibelco 2025 strategy and Sibelco's vision to become the global leader in silica sand, will expand the company's customer base and extend its silica sand reserves and resources in Western Europe.
Commenting on the acquisition, Danny Jans, Sibelco's vice-president of operations in Western Europe, said: 'We are delighted to be acquiring and integrating the activities of Kremer – a well-respected business that complements Sibelco's existing activities very well. We look forward to working with our new colleagues and developing our business together.'
Hans and Chris Kremer, owners of Kremer Zand en Grind, added: 'The combination of Kremer and Sibelco has significant potential and will enable us to broaden the range of products and services we supply to our customers.
'Like Kremer, Sibelco is a family business and has a similar approach to environmental and social responsibility, which makes the fit even more compelling. We will remain in the business and will continue to work with the management of Sibelco on the future of Kremer Zand en Grind. Together, we look forward to the next phase for Kremer as part of Sibelco.'
Currently employ 30 people, Kremer perform underwater sand extraction (through dredging) at Sellingerbeetse Quarry, in Sellingen, in the Groningen province in the north of the Netherlands. Processing and packaging take place at a plant located around 30km away in Emmen.