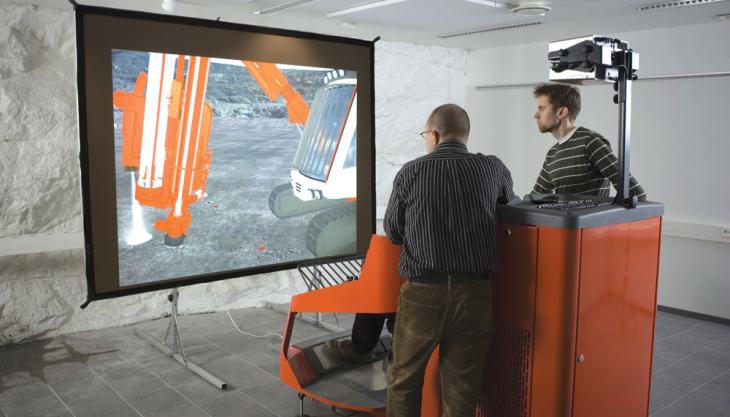 Last year Sandvik introduced an advanced training concept which, they say, will fundamentally change operator training. According to the company, it will significantly improve productivity and offer a safe and efficient way of learning practical work. In the first phase, the training is available for surface top-hammer drilling.  

Developed in co-operation with education professionals, the training concept combines comprehensive training, modern learning tools and professional trainers with a modular curriculum that can be tailored to suit various needs. By undertaking the training, beginners can be productive from day one and even experienced professionals can learn to use machine features to the full.

The new concept addresses the challenges that have long troubled the drilling industry, such as the lack of qualified professional trainers, as well as good training locations. It offers a way of organizing the training with a modularized curriculum tailored for each individual case, based on a needs analysis, with authorized professional trainers, modern learning tools and a training information bank to make learning interesting and to guarantee results. Sandvik say the training will be available globally via regional centres.

Central to the concept is Sandvik's new drilling simulator, where students can practice real-life applications and make mistakes in an authentic working environment without any risks to the machine or themselves. Using the simulator, students can easily practice any possible scenario and learn to understand their role in the whole excavation process, as well as the key features of total productivity. They will also learn how to manage even the most difficult rock conditions, as well as how to keep the machine fit and available.

Sandvik say simulations provide a cost-effective way of training as actual equipment can remain in profitable operation, while the simulator itself involves only minimal service and maintenance costs, and several trainees can attend the training at the same time. As a learning tool, simulation also improves training efficiency as it offers the possibility of recording the results, giving feedback and repeating the same exercise precisely, when necessary. It also allows operators to familiarize themselves with the modern technology used in today's state-of-art drill rigs to help them improve productivity.

In the future, Sandvik say they plan to focus on developing additional advanced and comprehensive training services and modern learning tools to help improve customer productivity and profitability still further.