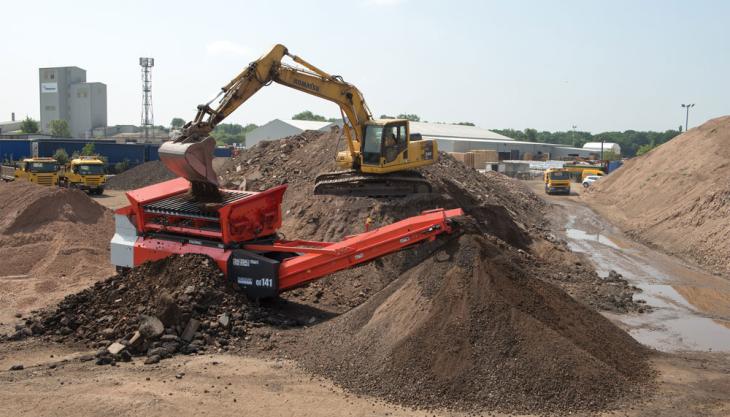 Company launches latest version of the world's first revolutionary track-mounted screener
ACCORDING to Sandvik Construction, the QE141 is the most versatile mobile screening and scalping machine on the market. Designed as a multipurpose machine, the mobile scalper can handle the biggest of infeed material, yet also doubles as a fine grading screen for a wide range of materials, including topsoil, waste and crusher run.
The QE141 machine's manoeuvrability and 1,000mm wide stacking conveyor allows it to create a conical stockpile, a window stockpile or a radial stockpile. The mobile scalper screen is easily fed by a wheel loader, excavator grab or crusher, and thanks to its multipurpose design the machine is an ideal rental unit which can be easily deployed anywhere.
The QE141 scalper features, as standard, a fuel-efficient 87hp (65kW) Cat engine along with Sandvik's unique colour coded, numeric control system with sequential start-up for ease of operation and full radio remote control.
The machine is equipped with an independent feeder and discharge conveyor drives to provide greater control of the material, reducing stress on the machine and increasing longevity.