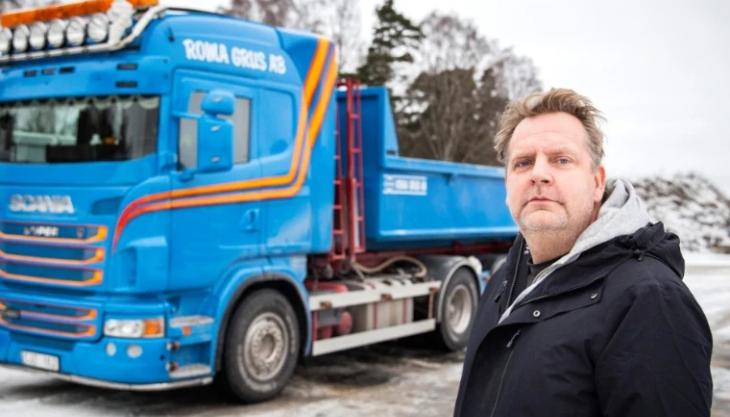 Wash plant technology to strengthen sustainable resource management for Sweden's largest island
CONSTRUCTION materials supplier Roma Grus, a family-owned business on the Swedish island of Gotland, are to invest in a brand-new CDE waste-recycling wash plant that will help transform the business by enhancing its environmental credentials and opening new revenue streams.
The ability to recycle is particularly important for an island-based company such as Roma Grus. Currently, sand is shipped from mainland Sweden which is unsustainable and expensive. When commissioned, the new 140 tonnes/h CDE wash plant will equip Roma Grus with the latest technology to advance a circular economy in Gotland.
On the island, the materials firm will be among the first to offer washed sand and aggregates suitable for concrete production as an alternative to raw materials. The new plant investment also contributes to both Roma Grus' environmental and self-reliance goals.

The wash plant will include CDE's patented R4500 primary scalping screen with integrated Infinity P2-75R ProGrade screen, an AggMax scrubbing and classification system with integrated Infinity H2-60 screen and RotoMax log-washer, as well as transfer and stockpile conveyors.
Also supplied will be CDE's Evowash sand wash plant and counter-flow classification unit (CFCU), along with the AquaCycle high-rate thickener, which recycles up to 90% of the process water for immediate re-use.
CDE's CFCU technology will have a significant impact on the customer's operation by creating a higher-quality concrete sand output, whilst the AggMax system will help deliver high-quality in-spec aggregates, thanks to scrubbing and cleaning up the stone fractions.
The Gotland site (previously home to a sugar mill) – where the new CDE recycling plant will be located – has been vacated for the past 25 years. Looking ahead, site manager Emil Höglund is confident of the positive impact the new CDE wash plant will have on the company's operational processes.
He commented: 'Roma Grus has invested heavily in developing sustainable ways of operating in recent years, and this project is an important phase in helping us to achieve our ambitious sustainability objectives.'
 
Magnus Lindby, owner of Roma Grus, believes the CDE wet-processing technology will ensure they are achieving not just their own goals but are also adhering to incoming directives.

'The CDE solution will help Roma Grus implement the circular model we are striving for, as well as comply with the regulation which prevents raw material extraction and supply to the market after 2025,' explained Mr Lindby. 'Aggregates extraction is particularly damaging for Gotland's groundwater supply, and we are committed to ensuring the protection of the island on which we live.

'We view the installation of this CDE wash plant as the next natural step in our business offering to the local construction industry. We will be providing sustainably sourced concrete, ready-mixed concrete gravel, and various other construction materials.'