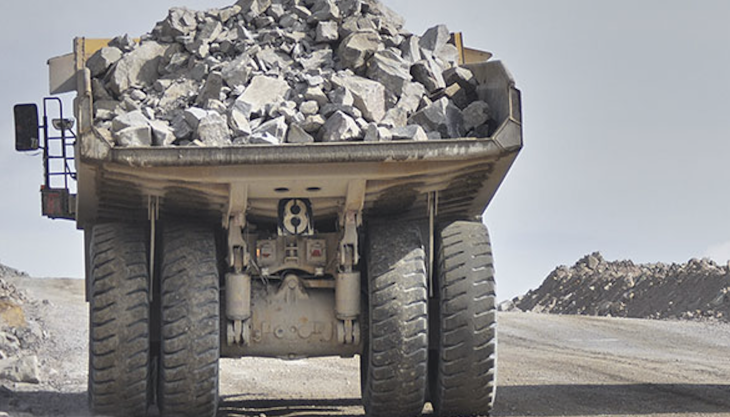 Caterpillar dealers Finning UK & Ireland offer some top tips for buying pre-owned machines
AS companies emerge from the lockdown and attempt to get back to pre-pandemic work levels, Caterpillar dealers Finning UK & Ireland have reported an immediate surge in demand for used Cat machines. Here, Scott David, used equipment machine inspector at Finning, provides a few pointers to help firms understand what to look out for to reduce the risks associated with buying a used machine.
Look for visible component wear: One of the first and most important things to check is the condition of all easily visible wearing components such as the undercarriage, tyres, and ground-engaging tools (GET). These can give a good early indication of the overall condition of the machine. This is especially important with tracked machines, as the undercarriage can represent a large proportion of the value of a used machine, or a large cost if worn components are missed. Just because an undercarriage looks good from a distance does not mean it is; be sure to check the condition of each component.
Look out for leaking hydraulic components: Weeping hydraulic cylinders can collect dust and dirt. Check the machine for leaking hydraulic hoses and any damp areas around valve blocks, pumps and motors, as these can result in costly maintenance and repair, not to mention machine downtime and loss of work on site.
When is the machine is due its next major overhaul? Every Cat machine has an estimated life expectancy. Check the machine hours to work out how much time the machine has before it is ready for a rebuild. From this you can work out, based on your estimated usage, how long the machine will be productive for you and what your future maintenance costs could be. It is also worth checking is the machine has already had any components rebuilt.
Look at the colour of the fluid in the machine: If the oils are dark or black, the machine is probably due a service and oil change, but it could also be an indication of a more costly problem, such as an engine failure. If the oil smells of burnt fuel, this could indicate overheating or fuel dilution. Discolouration of oil is a good indicator of overheating, contamination or wear in hydraulic systems and transmissions, again smell the oil, does it smell burnt?
Operate all hydraulics through complete cycles: Check if any of the machine's key services are slow or laboured, as this could indicate a fault, clogged filters or another hydraulic issue. Whilst operating the services, check for wear in bearings and linkages; as the bucket, blade etc touches the ground and the weight comes off the pins, is there excessive movement in the linkages? This could mean worn or collapsed bearings and wear in the linkage bores.
Review the maintenance history: Just as you would check the service history if you were buying a new car, equipment owners should keep a record of the maintenance work that has been carried out on the machine during its lifetime. Checking these documents can give you a pretty good idea as to whether the machine is a clean and tidy prospect.
How clean is the cab? A dirty cab may not be reflective of the overall condition of the machine, but it will give you an idea as to how the previous owner has looked after it. If available, check the display on the machines for any logged or active fault codes which could point to current or previous issues.
Check out the bodywork: This is a bit of a no-brainer, but the state of the bodywork will show if the machine has been used and abused in the true sense of the word. Machine operators, in the main, take immense pride in their equipment. So, if it has been driven hard on the outside, then it is likely to have some potentially costly damage on the inside too.
Finning offer an extensive stock of used machine equipment ranging from mini- to extra-large excavators, backhoes and material handlers, to off-highway and articulated dumptrucks, pavers and compactors. All used equipment is tried and tested and some have the option of a Finning warranty, taking all the risk out of purchasing a pre-owned machine.