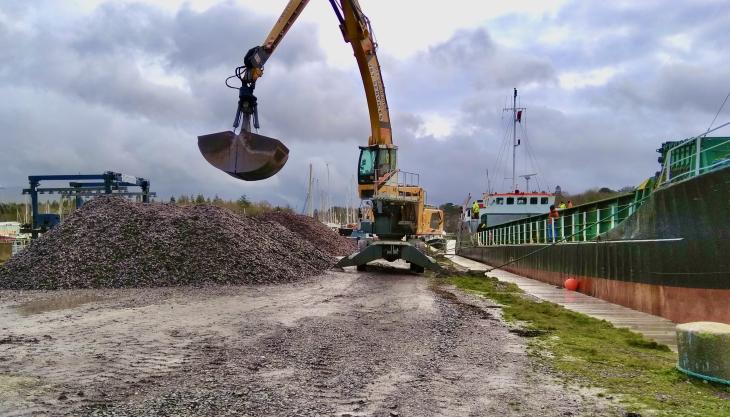 Crushed products division bucks coronavirus lockdowns to achieve record sales in 2020
WELSH Slate say their crushed products division bucked the Covid trend and marked a record-breaking year for its minerals and aggregates commodities.
People's increased focus on home improvements during lockdowns helped Welsh Slate Minerals show a 12% increase on 2019.
The continuing popularity of the colour grey in home interiors and exteriors was reflected in sales of the manufacturer's black/charcoal mineral for roofing felt, which overtook the green variant for the first time.
Welsh Slate's decorative aggregates also notched up a record-breaking year, with sales up 15% on 2019.
Some of the success has been put down to the increase in exports to mainland Europe as lockdown resulted in increased demand.
Deliveries by sea also proved popular as 2020 drew to a close, with a record three shipments of decorative aggregates due to leave Port Penrhyn at Bangor, near Welsh Slate's main Penrhyn Quarry, within a month of each other.
Welsh Slate's aggregates commercial manager, Neil Rowland, believes this unusual convergence of shipments, which typically happens around Easter time, is down to Brexit.
'Given we were closed for a month during the first lockdown, the crushed products division has performed extremely well in the remaining 11 months,' he said.