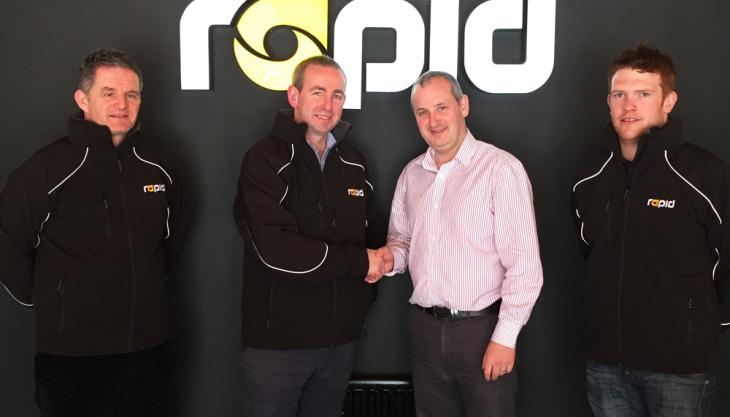 New Republic of Ireland dealer appointment strengthens Rapid International's sales and service position
RAPID International Ltd's aim to grow their market share within the UK and Ireland has been bolstered by the recent addition of Ormonde Machinery Ltd to their dealer network. Based in Kilkenny, Ormonde have assumed the role of officially appointed dealer representative for Rapid machinery in the Republic of Ireland with immediate effect.
Established in 1969, Rapid are recognized as one of the world's leading manufacturers of equipment for the concrete, construction and environmental industries. The company's mixing technology, which includes pan, planetary and twin-shaft concrete mixers; static and mobile batching plants; and wheeled/track-mounted continuous mixing plants, is present in more than 1,000 installations in over 30 countries worldwide.
Ormonde Machinery are among the leading suppliers of construction, mining, quarrying and recycling equipment. The company specializes in materials processing equipment and has been an officially appointed dealer for Terex Finlay since 2000.
Jarlath Gilmore, sales and marketing director at Co. Armagh-based Rapid, commented: 'We are delighted to welcome Conal and the Ormonde Machinery team to the Rapid dealer network. We feel Ormonde have the right experience in key areas to help us develop sales in Southern Ireland.'
Conal Mullan, general manager of Ormonde Machinery, said: 'This is a welcome addition to our product offering and we are delighted to be representing Rapid International in Ireland. Given the continued recovery in the construction sector, we expect to see strong demand for this type of equipment in the coming years.'