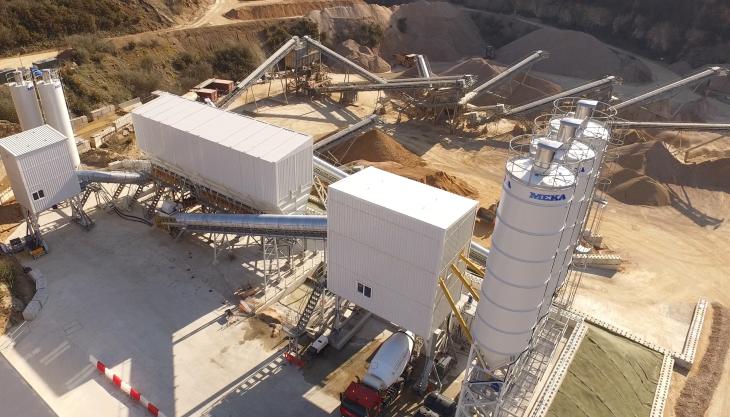 Brett Group company Granite Products supplies concrete for luxury marina complex in Jersey
GRANITE Products have been supplying material for the Horizon development in Jersey for the past four years, but the contract is now nearing its end with the development due to fully open this September.
Located by the vibrant St. Helier waterfront, the Horizon scheme will offer 280 luxury apartments across three separate buildings, making best use of the marina's natural light and scenic views. The development will also introduce new public spaces and retail facilities, creating a contemporary destination for the wider community.
Richard Diegan, technical sales manager at Granite Products, said: 'We've supplied material for concrete blocks and piling operations, including GGBS mixes that offer a more sustainable alternative to traditional Portland Cement.'
The contract with French construction firm, Legendre, was to supply 22,000 cubic metres of concrete, which was delivered from Granite Product's state-of-the-art, high-output concrete plant at La Gigoulande Quarry (pictured).
Commissioned in 2018, the plant allows Granite Products to supply important construction developments across Jersey and builds on the company's record of supporting the Island's growth, which over the years has included a control tower for Jersey airport, and a bunker slab for La Collette energy-from-waste facility.
'The Horizon development marks another high-profile, long-term supply enabled by Granite Products,' said Mr Diegan. 'It's been fantastic working together with Legendre on this project for the last four years, helping to build a development that will provide modern accommodation and retail options for the Island.'