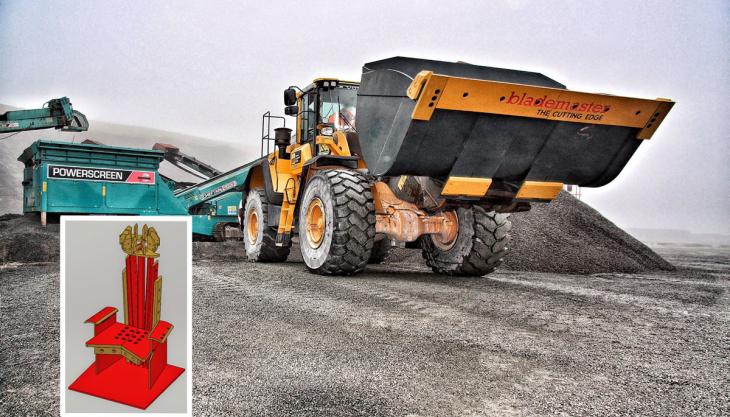 UK-based GET manufacturers Con Mech Engineers invite visitors to sit on their throne
UK ground-engaging tool (GET) manufacturers Con Mech Engineers, located in Stanley, Co. Durham, will be celebrating their Jubilee at Hillhead 2022.
Managing director Christine Ames said: 'Over 70 years we have developed a passion for customer focus, service, and quality. It's great to be back to business and we look forward to welcoming customers old and new to our stand once again.'
The company manufactures replacement edges and ground-engaging tools for all types of construction, mining, quarrying, and recycling equipment, but what makes its products different?
According to Con Mech Engineers, it is all about control. As well as being a manufacturer, they are also heat-treatment specialists and have their own UKAS-accredited laboratory on site, meaning they can control all variables from order to delivery. That, they say, is why OEMs, distributors, and bucket manufacturers trust the company's products to carry their name.
'This year's theme at Hillhead will focus on UK manufacturing and celebrating more than 70 years demanding work serving the UK and worldwide markets,' said Christine Ames. 'Our main attraction will be our 'throne' made from replacement edges, ground-engaging tools, and recycled wear parts. So why not come along and have your photo taken on the throne and enter our daily 'pin the diamond on the crown' competition to win some great prizes.'