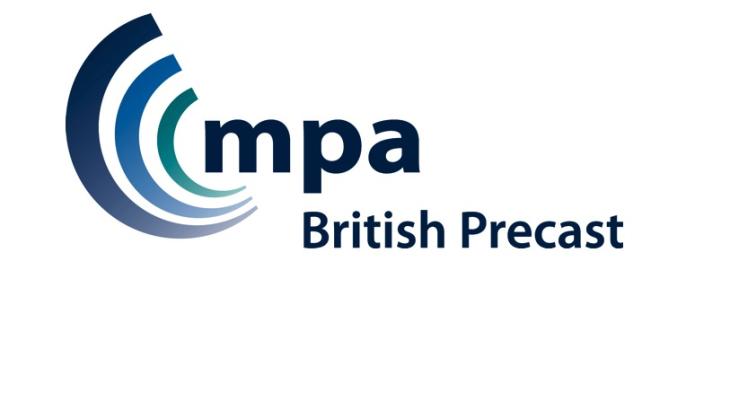 Successful precast concrete event considers the future of the UK construction sector

THE UK's largest precast concrete event, PRECAST2018, took place at a new venue, Silverstone Circuit, in Northamptonshire, last week. Sponsored by Trimble Tekla, the event was attended by more than 400 delegates and included top speakers from the Health and Safety Executive (HSE), the Construction Products Association (CPA) and the Building Research Establishment (BRE).
Sir Ken Knight, chair of the Government's independent expert advisory panel on Grenfell, presented the keynote speech on this highly topical subject, including the repercussions for the future of the construction sector.
Considering sustainability, Jane Thornback, sustainability policy advisor at the CPA, gave a presentation regarding the demands on manufacturers, whilst Tony Woodford, business development manager at the BRE, spoke about BRE sustainability assessment methods and BREEAM 2018.
Discussing health and safety, John Rowe, head of the Manufacturing Sector at the HSE, provided an update on the role of manufacturers in ensuring high standards, whilst David Wadsworth, UK sales manager at Hycontrol, talked about silo safety.
David Owens, senior consultant - digital transformation at Costain, gave his insight into a digital Britain and its implications for the construction sector; whilst Tracy Colton, head of apprenticeships from Mentor Training, spoke about apprenticeships, training and assessing competence; and Jerry McLaughlin, executive director at the Mineral Products Association, discussed infrastructure and government policy.
In a panel session chaired by Duncan Reed, a director at Trimble Solutions, Richard Kowalski, group technical director of digital transformation with O'Reilly Concrete, was joined by Costain's David Owens to discuss the 'precast concrete digital (r)evolution' and digital manufacture and construction.
A record 75 exhibitors showcased their latest products and services at the event, while Wincanton held a series of informative live vehicle demonstrations in the paddocks – an example of one British Precast's joint initiatives with its members – to improve loading safety.
The British Precast AGM also took place during the event, with the announcement of new vice-presidents Kieran Field (FP McCann) and Alan Smith (Brett).
Commenting on the event, Andrew Minson, executive director of British Precast, said: 'Once a year it is important to get manufacturing members and the supply chain together so all can be updated on latest issues, renew acquaintances and make new contacts.
'Together with our golf day in June and black-tie dinner in July, our major events are serving members and are well supported. We are grateful to all exhibitors and speakers for helping to make PRECAST2018 such a success.'