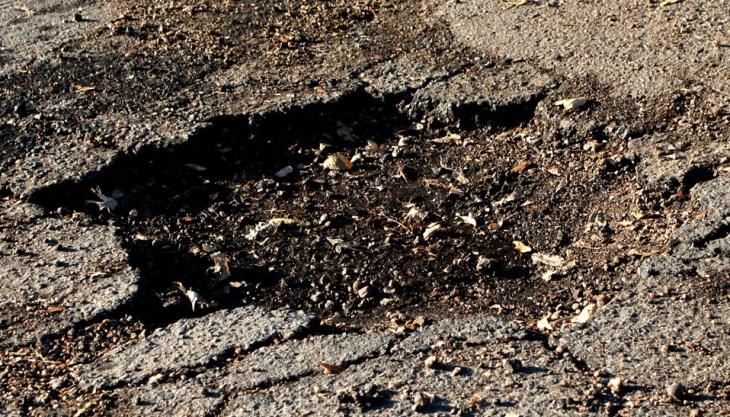 FTA welcomes additional funding but says freight operators should be getting what they pay for
THE Freight Transport Association (FTA) says it is cautiously optimistic about today's announcement of a government investment package to repair some of Britain's most damaged roads, but has questioned why the fund announced is insufficient to repair all of the country's damaged roads, considering the amount of money which the freight sector alone contributes to the Treasury.
Transport Secretary Chris Grayling announced today that local roads badly affected by recent winter weather are to benefit from a further £100 million in funding to help repair any potholes and other storm damage.
In response to the announcement, Christopher Snelling, head of UK policy at the FTA, said: 'Any funding which aims to improve the state of the nation's roads is welcomed, but after years of chronic underinvestment, road maintenance has lagged behind what is required to keep our highways in top condition.
'Independent research showed last year that HGVs pay enough tax alone to cover almost the whole of UK spending on road maintenance – three times more than the estimated cost of damage caused to infrastructure by their movement – so why is government eking out funding which is already in the national coffers, rather than investing in our roads?'
Between 2015 and 2016, central and devolved governments and local authorities spent around £4.7 billion on road maintenance. In the same period HGV taxes (vehicle excise duty, road user levy and fuel duty) raised £4.4 billion, whilst the cost estimate for infrastructure damage imposed by HGVs totalled only £1.5 billion, and the total tax take from motor vehicles was £33.5 billion – more than seven times as high as the road maintenance budget.
'The funding announced today will repair 2 million of the worst potholes nationwide,' continued Mr Snelling, 'but this is really a drop in the ocean when you consider the parlous state of the country's roads, which have been harmed by years of chronic underinvestment.
'The fact that HGV taxes alone almost pay for the whole of UK road maintenance also shows that Britain still does not support the quality of the roads well enough. Whether it is potholes, road closures or long-running roadworks, we all suffer when the roads do not work as they should. The UK Government should provide for more spending by Highways England and our local authorities to ensure the roads are fit for purpose.'