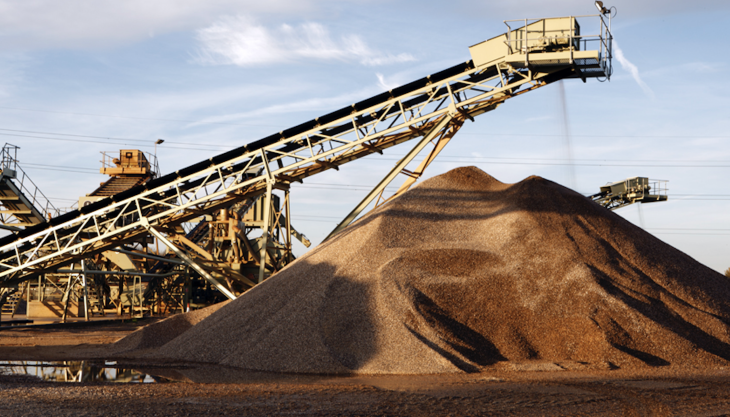 2021 RTPI/MPA Mineral Planning Conference focuses on role of minerals and mineral planning
NEARLY 300 attendees from more than 150 different organizations, including the minerals industry, national agencies, local government, NGOs and specialist consultancies, attended the annual joint Royal Town Planning Institute (RTPI) / Mineral Products Association (MPA) Mineral Planning Conference on 15 June 2021, which, for the first time, was hosted virtually.
Focusing on the theme of 'Planning for a Green Recovery', the conference addressed the role of mineral planning in responding to the twin challenges of climate change and biodiversity loss, alongside the emerging reforms being proposed for the planning system, and what these may mean for mineral planning.
Opening remarks were given by RTPI President Wei Yang FRTPI, who said: 'When we talk about green recovery, there is a strong request from the public for more strategic thinking, and more sustainable and integrated systems to strengthen social protection, recover from COVID-19, and to address climate change and ensure digital access, good healthcare and education, as well as decent homes for all.
'To achieve all of these, mineral products underpin almost every aspect. They are essential to make sure the recovery is deliverable.
'Infrastructure, new housing and repair, maintenance and improvement have led the way… We need to ensure the supply is sustainably planned, monitored and managed, of which strategic long-term land-use planning would be essential to provide a steady and adequate provision for the future.'
The keynote address was provided by Simon Gallagher, director of planning for the Ministry of Housing, Communities and Local Government (MHCLG), who paid tribute to the contributions of both the RTPI and MPA to the ongoing discussions around planning reform.
Responding to concerns that the planning reform proposals had focused on housing, he urged delegates to 'keep calm, keep on and keep engaging', providing reassurance that any reform of the wider planning system would need to account for minerals, while reiterating that minerals formed a key part of the framework of planning.
Experts Richard Greaves MRTPI, chief planning officer (county planning and major development) with Essex County Council; Stephen Redwood, land development and permitting director - Europe with CEMEX; and Lonek Wojtulewicz MRTPI of the planning and infrastructure division at MHCLG, provided a range of views and perspectives on the proposed reforms to the planning system, and what this may mean for minerals.
The MPA's senior planning advisor, David Payne MRTPI, steered discussions around biodiversity net gain and minerals, with input from Max Heaver, net gain policy and legislation at Defra and Dr Nick White, principal advisor - Net Gain at Natural England, providing the context around how this is intended to work. Kirsty Kirkham of BSG Ecology presented some industry case studies to demonstrate some of the unique challenges and opportunities presented by the restoration of minerals sites, given the sector's long track record of delivering benefits for nature conservation and biodiversity.
The always popular legal update was delivered by Richard Kimblin QC and Nina Pindham of No5 Chambers, who discussed a range of interesting developments emerging from the growing awareness of carbon as a fundamental concept to Green Recovery alongside proposed changes under the Environment Bill to amend duties under the Habitats Regulations.
Finally, a panel comprising Carolyn McKenzie, director of environment at Surrey County Council; Adrian Cooper MRTPI, climate change task force leader at Shropshire Council; and Dr Richard Leese, MPA director of cement and industrial policy, energy and climate change, reflected on the challenges and opportunities for minerals planning presented by climate change and the associated ambitions around net zero.
Closing statements were provided by MPA chief executive Nigel Jackson, who said: 'Once again, this conference has reinforced the value and importance of the mineral planning profession, and the role it plays underpinning the delivery of so much of the green recovery agenda. But to do so effectively, both the system and the professionals who work in it must be properly resourced and supported.
'The mineral products sector is playing an important role in responding to the twin challenges of net zero and nature recovery, reflected in the net-zero roadmap we have produced for the concrete and cement sector and the continuing creation of priority habitats through the effective restoration of worked quarries while still providing essential materials for the Government's housing and infrastructure programme.
'The longstanding partnership between the RTPI and MPA provides an important platform for mineral planning professionals to explore the opportunities and challenges presented by emerging issues.'