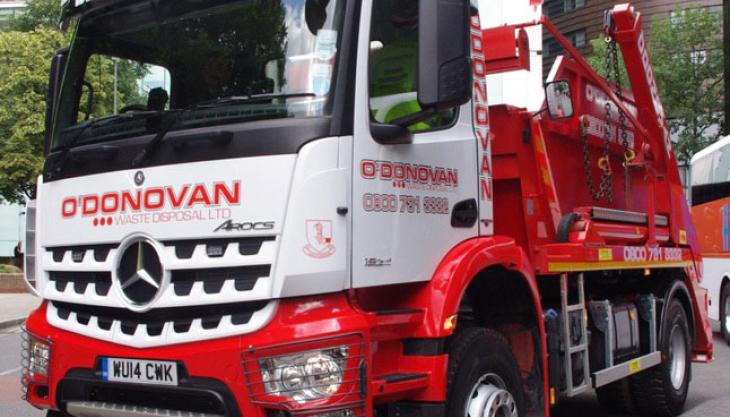 Company becomes first waste operator to meet ISO road traffic safety certificate scheme
O'DONOVAN Waste Disposal have become the first UK waste-management firm to achieve the ISO 39001 certificate in road traffic safety best practice. Set up by the BSI (British Standards Institution) to reduce the number of deaths and serious injuries from traffic accidents, the certificate concentrates on management framework for all areas of road traffic safety.
To meet the standards specified by ISO 39001, O'Donovan extended their existing safety system and altered existing objectives and action plans. The company has now raised the bar even further with new road safety goals and objectives – aimed at improving the already high standards set by the accomplishment of the ISO 39001 certification.
Jacqueline O'Donovan, managing director of O'Donovan Waste Disposal, said: 'I am absolutely thrilled that we, as a family-run business, are the first dedicated waste-management company to achieve the ISO 39001 certification from BSI in road safety.
'This reaffirms our commitment to the welfare and safety of all road users as well as our own drivers, demonstrating our efforts to ensure our operations not only comply but surpass the statutory regulations.'