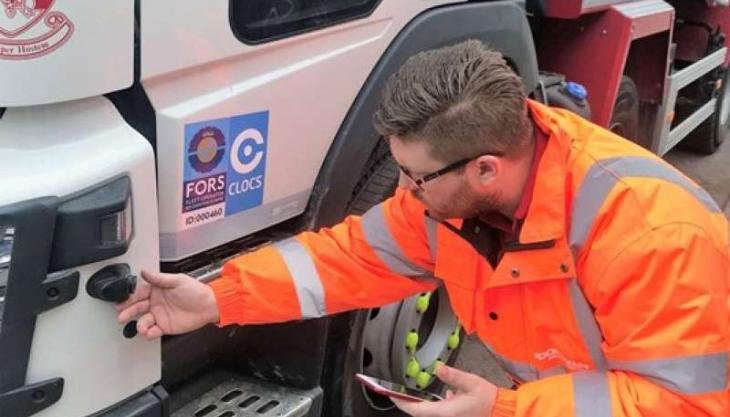 Waste-disposal firm equipping drivers with fleet-compliance app for daily walk-around checks
O'Donovan Waste Disposal are now equipping their drivers with a new compliance app from CheckedSafe for carrying out daily walk-around checks across the company's fleet of 90 HGVs.
This new and innovative system replaces the traditional paper-based checks by moving to a digital system. Drivers can now perform all daily inspection checks at the click of a button, with all information logged and accessible in real time, giving the transport team insights into the information gathered.
This will speed up the process and enhance communication between drivers, technicians and management. The app records the GPS co-ordinates and duration of a check in progress, thereby providing peace of mind that adequate time is taken by the driver to complete it. Drivers can also add detailed notes and take pictures regarding any defects noted and the actions they took to correct them.
'We are delighted to be working with CheckedSafe. Safety is our number one priority and a system that contributes to overall vehicle compliance and health and safety is a welcome addition,' said Jacqueline O'Donovan, managing director of the family-run business.
Lee Hayhow, operations officer at O'Donovan, added: 'The system is easy to use and to implement, which is crucial. It can be fully customized, so we can modify the checks to suit our specific requirements.' 
Darran Harris, director of CheckedSafe, commented: 'We are delighted to welcome O'Donovan Waste as a customer. They are a very progressive and forward-thinking company who are constantly looking at ways of improving their systems.
'By using CheckedSafe, they can be confident in the knowledge that they are managing compliance efficiently and thoroughly. We are delighted at the ease with which their users have adopted the system. Hopefully the rest of the industry will follow suit.'