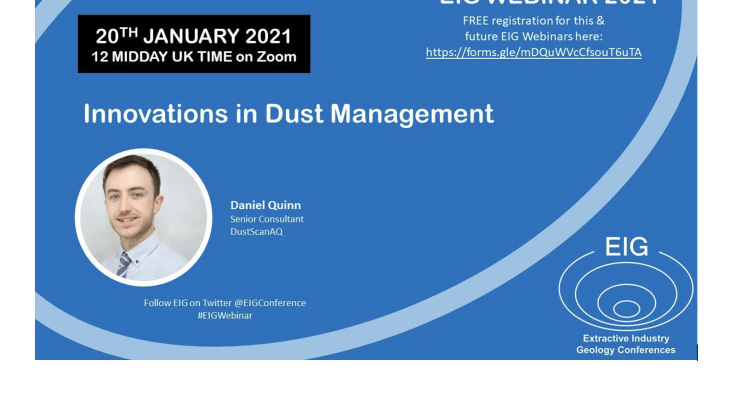 Extractive Industry Geology free webinar series continues on 20 January with live presentation by Daniel Quinn
THE next Extractive Industry Geology webinar (#EIGWebinar) will be 'Innovations in Dust Management' by Daniel Quinn, senior consultant with DustScanAQ, at midday on Wednesday 20 January 2021, on Zoom.
The talk will be followed by a Q&A session (the talk and Q&As combined will last approximately 1 hour and 15 minutes).
Sign up for free registration for this and future EIG Webinars here.