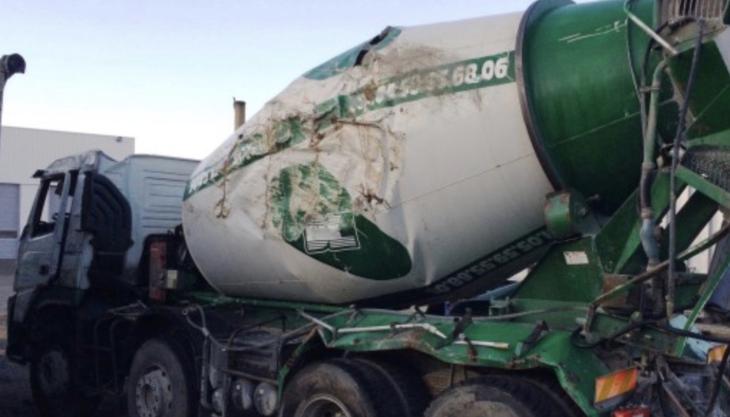 UK Truckmixer Training announce new initiative to highlight need for improved mixer driver safety culture
UK Truckmixer Training Ltd have launched the 'Truckmixer Safety Initiative', to highlight the need for an improved truckmixer driver safety culture throughout the industry. Within two hours of yesterday's launch [17 June], the initiative had already been backed by BES Ltd/ReadyJet, McPhee Mixers and Pheonix International.

Mark Cowan, managing director of UK Truckmixer Training, said: 'This is something we've been thinking about for more than 12 months; how we could recognize truckmixer drivers for what they bring to the industry and the important role they play.
'We also wanted to highlight that the industry could and should be doing more to not only keep the drivers safe, but also other road users, by reducing and, ultimately, eliminating incidents involving truckmixers.
'This problem isn't unique to the UK ready-mixed concrete market, it's a global problem and something that needs addressing worldwide. The industry is full of high-risk activities, but with truckmixers, the drivers and their issues are simply ignored, and this has been the problem over the last 60 years.
'Recognizing that truckmixers are unique, specialist vehicles, means that the industry and companies should be providing specialist training for their drivers, but sadly that's not the case. While some companies do recognize the need for continuous training, too many companies still hold the view that mixer drivers don't need any further training as they hold an HGV licence, yet the statistics speak for themselves.
'Also, we want to recognize those companies that are actively challenging the problem, by showcasing them and their commitment on a dedicated page on our website and social media outlets. Hopefully, we can get some future by-in from the leading industry policy-makers and safety schemes that want to see a consistent improvement in road and site safety.
'The initiative is still work in progress, but hopefully raising awareness of it will kick-start the change we need.'

Chris Carter, chief executive officer of Pheonix International, said: 'We are huge supporters of the work that UK Truckmixer Training Ltd do within the ready-mixed concrete sector, so supporting the Truckmixer Safety Initiative was something we wanted to become involved in. With our experience of working within the global concrete market, we know these issues all too well and see the importance of delivering first-class training with industry professionals.
'Additionally, when mixer drivers and their work are valued, their satisfaction and productivity rises, and they become more motivated to maintain or improve road safety. This is a worthwhile and important initiative that can only benefit the industry and is one that the team at Pheonix International are proud to support.'

UK Truckmixer Training Ltd will be offering discounts on their services for 'champions' of the Truckmixer Safety Initiative, details of which can be found on their website at: www.uktruckmixertraining.co.uk; or by emailing: mark@uktruckmixertraining.co.uk