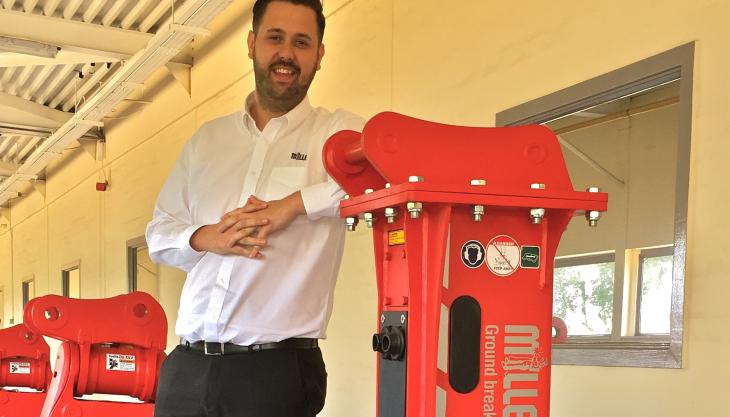 David Leadbeater set to break new ground with appointment as dedicated hydraulic breaker specialist
GLOBAL earthmoving attachments manufacturers Miller UK have recently expanded their business development team with the appointment of David Leadbeater as a dedicated breaker specialist.
In his new role, Mr Leadbeater will take care of the relationship between Miller and their current and potential breaker customers by providing comprehensive and specialist advice to anyone who may be considering purchasing one of the company's award-winning breakers.
Mr Leadbeater is no stranger to the industry; he joins Miller with a wealth of nationwide sales experience from a world-leading global fork-lift truck manufacturer.
Commenting on his new appointment, he said: 'I'm excited by the challenge that this role has to offer. The Miller hydraulic breaker is a fantastic piece of equipment with such a strong reputation, and I'm looking forward to meeting with key clients to discuss their needs and requirements.'
In addition, to help support the growth of the sales team, Miller have also recently appointed Cheryl Prior as a marketing executive.
Having worked in Dubai for the last decade as a marketing manager for an events company, she brings with her many years of experience that will prove essential when planning and delivering Miller's global attendance at industry exhibitions.
Ms Prior will also be tasked with overseeing the company's digital marketing strategy, as well as supporting the team on Miller's e-commerce launch.
'I have joined Miller at a very exciting time; there are a lot of projects to get involved in and I'm looking forward to the challenge,' she commented.