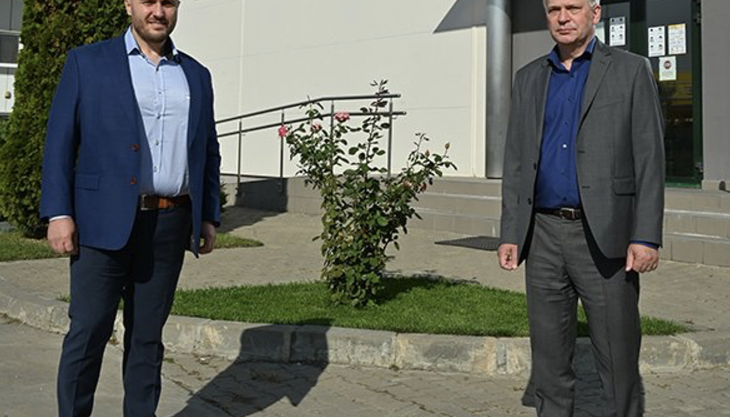 Bergerat Monnoyeur to handle sales and service of Sandvik mobile crushers and screens
Sandvik Mobile Crushers and Screens have appointed Bergerat Monnoyeur (BM) as their new distributor for Romania. BM will not only be responsible for selling Sandvik's range of mobile crushing and screening equipment, but also providing full aftermarket support through the supply of spare parts and local customer service.
Established in 1929, BM have a strong footprint in the supply of heavy equipment within the European market. Part of Bucharest-based Groupe Monnoyeur, who employ more than 1,000 people in Romania, BM have nine regional offices, 27 area sales managers and 62 technical engineers operating throughout Romania and the Republic of Moldova.
Cristian Rusu (left of photo), business line manager for Sandvik Crushers and Screens - CIS and Europe, said: 'We are delighted to work with BM and are confident that this will open up new opportunities and enable us to grow the Mobiles business further in Romania.
'With their customer knowledge, established service support structure and excellent reputation in the market, we are certain that BM will bring added value to our current and future customer base in the region. We are excited to have them onboard and look forward to building a strong and successful partnership.'
Liviu Neagu (right of photo), managing director of BM Romania, commented: 'The association of the two companies offers special opportunities in a growing market. The state-of-the-art technologies offered by Sandvik and the experience of BM's technical engineers will allow the consolidation of our market-leader position in the quarries, ballast and recycling segments.'
BM signed the contract and started operating as official distributor on 21 October 2020. Their appointment in Romania follows the successful business partnership established with Bergerat Monnoyeur in France at the start of 2019.