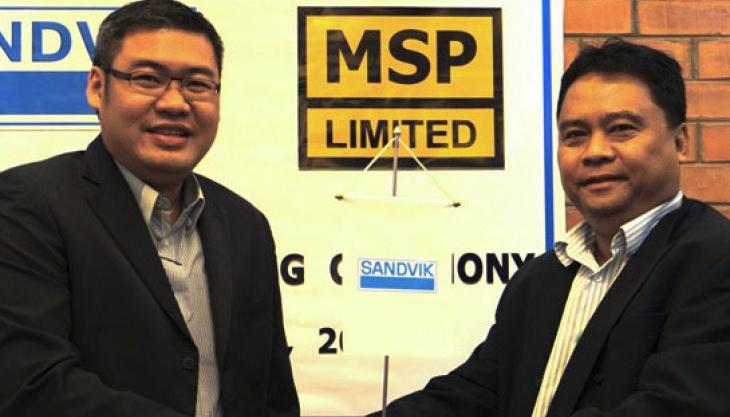 MSP appointed as distributor of Sandvik quarrying and construction products in Myanmar
SANDVIK have announced the appointment of MSP as their new distributor for quarrying and construction products in Myanmar (formerly Burma).
Established in 1993 as an equipment leasing and supply organization in order to support Myanmar's infrastructure construction boom, resulting from oil and gas exploration, MSP played a pivotal role in spearheading the concept of private companies working alongside state-controlled enterprises, as well as providing services to other local entrepreneurial operations.
Twenty years on from their creation, MSP now operate throughout Myanmar, employing a team of more than 500 personnel who operate out of a network of branch offices and other strategically located depots, providing specialized equipment, service and support to the country's young and developing construction, quarrying and aggregates industries.
Having played such an important role in the development of the commercial construction and quarrying sectors within Myanmar, Sandvik Construction say MSP's appointment is highly significant and will providing first-class representation for Sandvik within Myanmar by a company that has a reputation for excellence as well as the necessary industry expertise and know-how, together with a highly proficient customer-focused support network.
The formal distributor agreement between MSP and Sandvik was signed on 11 September 2013. MSP were represented at the ceremony by managing director Khin Maung Htwe, while Kwan Kin Hoi, vice-president of Sandvik Construction South East Asia, signed the agreement on behalf of Sandvik.
One of MSP's first tasks under the new agreement will be participation in the Myanmar Mining Exhibition in Yangon at the end of this month, where the company will display a range of Sandvik products and services.