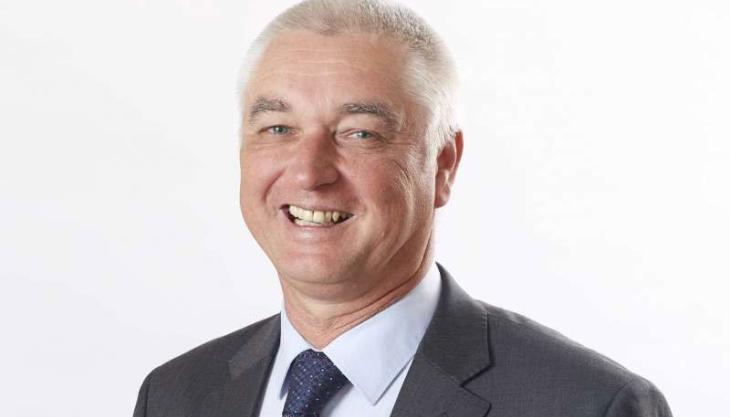 DB Cargo UK chief executive Hans-Georg Werner appointed as chairman of the RDG Freight Board
HANS-Georg Werner, chief executive of DB Cargo UK, has been appointed as chairman of the UK's most influential body of rail freight operators.
Mr Werner has taken over at the helm of the Rail Delivery Group (RDG) Freight Board, the industry forum that exists to deliver leadership and strategic direction to the UK's rail freight sector.
He brings with him a wealth of experience in rail freight, having been a member of the German-based Deutsche Bahn (DB) Group for more than 30 years.
He joined the state-owned group in 1978 and, following a successful career in several operational roles, was appointed to the board of DB Cargo AG in Europe in 2008.
In October 2016 he was appointed as chief executive officer of DB Cargo UK, where, over the past two years, he has led the company through its biggest organizational restructure since privatization.
Mr Werner (pictured) said it was an honour to be asked to lead the RDG Freight Board and he was looking forward to championing the needs of the sector at every opportunity.
The Board's strategic priorities for 2018 would, he said, include ensuring sustainable track access charges for CP6 and beyond, the development of HS2, and strategic freight capacity on the UK network.
'Every year the rail freight industry carries goods worth more than £30 billion, making it vital to the competitiveness of the UK economy and an intrinsic part of our everyday lives,' he commented.
'Over recent years we have seen significant change in the sector and its markets, and we must be prepared for more. By working together we will ensure that we remain a sustainable industry that attracts the right level of investment to ensure we can continue to deliver for our customers and the UK economy.'