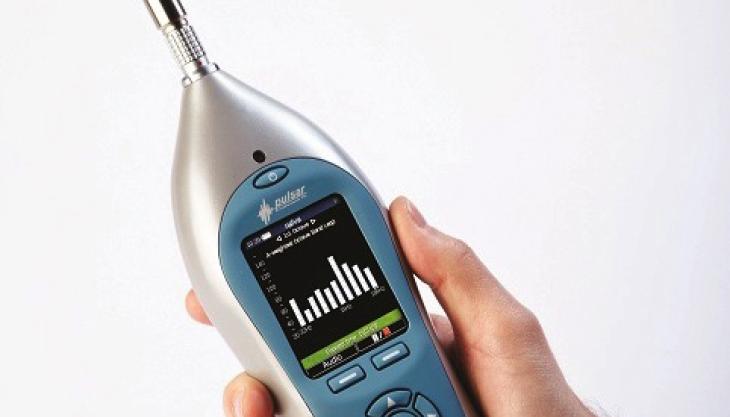 New sound-level meters from Pulsar Instruments combine ease of use and durability
PULSAR Instruments plc, specialists in workplace noise measurement and noise-monitoring equipment, have launched the new Pulsar Nova range of professional sound-level meters.
The range, which consists of six new-generation instruments to suit all applications and budgets, can be broken down into three categories: Model 41 (Class 1) and Model 42 (Class 2) are entry-level sound meters suitable for basic noise-level assessments in the workplace; Model 43 (Class 1) and Model 44 (Class 2) are professional sound-level meters designed to help safety professionals meet Noise at Work regulations; while Model 44 (Class 1) and Model 45 (Class 2) are the premium models and can be used for anything from basic occupational to environmental applications.
Easy to set up, manage and use, the new Pulsar Nova models feature a high-definition colour OLED display, ambient light sensors and an illuminated silicon elastomer keypad, offering users a clear visual indication of noise-measurement data under all weather conditions.
The display also shows key functional parameters and allows easy sharing of measurement databases between several users. Additionally, the range includes a multi-language menu and software in English, Spanish, French, German and Italian.
Battery life in excess of 30 hours is also a standard feature of all six products (fitted with standard alkaline AA batteries).
The new meters, all of which come with a seven-year warranty, have a die-cast aluminium outer case for robustness and reliability, whilst their ergonomic shape offers maximum comfort and reduced fatigue for the user if extensive measurements are required in the field.
Sarah Brack, managing director of Pulsar Instruments, said: 'The Pulsar Nova range has been designed with the end-user in mind. Everything from the look, feel, hardware and software used has been thought through and designed to ensure ease of use.
'If needed, the range can also be further upgraded with a variety of optional modules, such as audio note and data-logging, making it the ideal solution to cover every requirement and budget.'