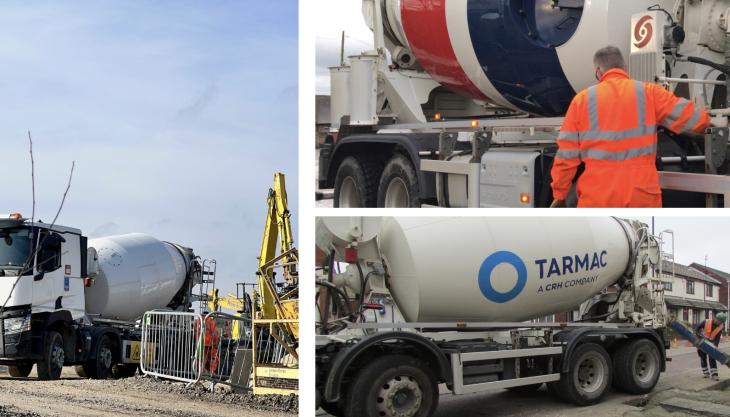 Training specialist partners with Flagship Partners and Logico for vehicle-specific driver CPC training
TRAINING specialists MinTrain have announced partnership agreements with Flagship Partners and Logico, to deliver their industry leading Driver CPC courses. These newly updated vehicle-specific courses are an industry-recognized alternative to the course commonly used by many within the industry, according to MinTrain director Mark Cowan.
'We couldn't be happier to partner with both Pete and his team at Flagship Partners and Lisa and her team at Logico, two great companies of the highest quality,' said Mr Cowan. 'We've taken our time considering which CPC Centres to partner with and are delighted that both Flagship and Logico wanted to get involved. Their credentials speak for themselves, and their high-quality, consistent approach matched the MinTrain vision of offering the highest level of training.'
Pete Rushmer, founder and managing director of Flagship Partners, said: 'We are really pleased to be invited to support the roll out of this industry-specific training, working in collaboration with MinTrain and Logico, who share our vision for improving road safety through outstanding consultancy and training solutions. These courses align well with our other suite of driver training solutions and our aim is to lead industry standards through our training and consulting solutions.'
According to Stephen Gosnay, commercial director at Logico, the company is 'thrilled' to be one of the chosen partners to provide this specialist and industry-specific training and is relishing the opportunity of collaborating with MinTrain and Flagship Partners. 'This training is vital within this sector and it our mission to improve road safety, making the roads a safer place for all, whilst ensuring that the driver is trained to the highest standard within this sector,' he said.
'These courses, along with our other consultancy, training services, public inquiry support, preparation and representation, show our strength and commitment in continuing to be a market leader in all that we do.'
Mark Cowan feels the importance of MinTrain being able to offer their in-house developed range of CPC courses, is that they can now match the courses to the requirements of compliance schemes such as the DVSA's Earned Recognition. 'Historically, the industry has relied on a site health and safety course covering every vehicle type. We wanted to get back to the most critical elements, with a vehicle-specific approach for mixers and tippers, which ensures that drivers have the same information delivered consistently, irrespective of employer, something that is particularly important with specialist vehicles such as mixers,' he explained.
MinTrain are also determined to use trainers with practical in-depth knowledge of driving and operating mixers, so the partnerships have given them the ability to control the trainers delivering the course, working with them to up-skill, and find new trainers with the necessary skills, experience, and knowledge to meet the high standards they require.
Mr Cowan continued: 'The courses now on offer form an essential part of the MinTrain internationally recognized blended learning programmes, part of our awarding-winning SURE training. MixerSURE Induction is aimed at those new to the industry and covers the essential elements and risks of the role, whilst MixerSURE Advanced is for drivers and operators with more experience, looking to gain further insights into the truckmixer driver's role.
'Finally, there is TipperSURE, which allows companies to show that their drivers have received training and gained awareness through this vehicle-specific CPC course.